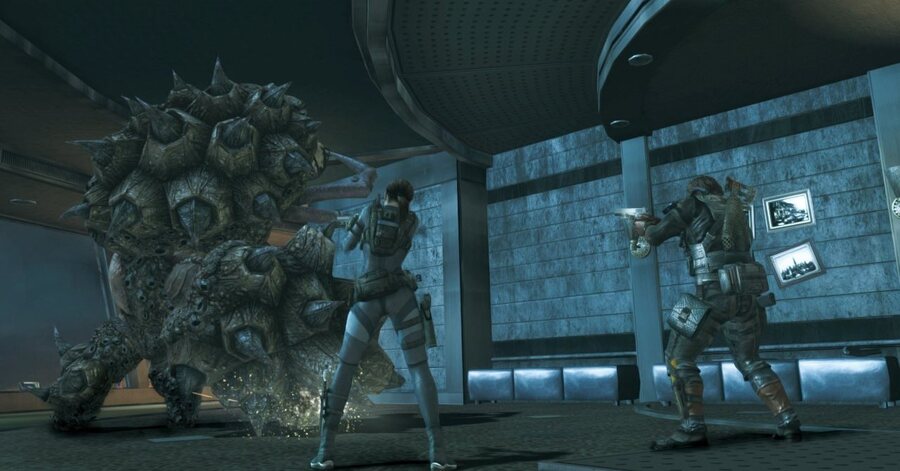 We're currently in the final stretch of bringing you our Resident Evil Revelations review, and have noticed that Capcom has enabled a day one update — the title releases in North America today — to activate functionality for www.residentevil.net.
This website tracks your progress through the title, both the Campaign and Raid Mode, adding your stats to a Capcom account on the site, synchronising with the Wii U game regularly. More than just gawking at how long you've played and how many creatures you've defeated, you can setup "buddies" in the game, use accumulated points to buy weapons and items that you then send to the game, or just spend points on superficial things like dioramas and wallpapers. There's an Events section for the game that's currently empty, but hopefully the Wii U will get in on the action once these are organised.
While Xbox 360 and PS3 system owners will be used to this setup from Resident Evil 6, we're pleasantly surprised at how effectively it functions. We've played around with it and received a free gun for registering, and have since successfully sent it to the game and accessed that weapon in Raid Mode; it's all instantaneous and just, well, works.
It could be a useful way to make new friends, as well as pick up new items to use or sell in the title's Raid Mode. If you pick up the game it'll ask you about accessing residentevil.net and provide an account link code. Simply go to the website, login (or setup an account), select Revelations and Wii U as your primary game and platform and select the Link Account option; type in the code, and it'll automatically detect your game profile and setup all of your details. There are web-based achievements to pick up chunks of points, including the obligatory "well done for registering" bonus.
Are you planning to pick up Resident Evil Revelations, and if so will you link into residentevil.net?