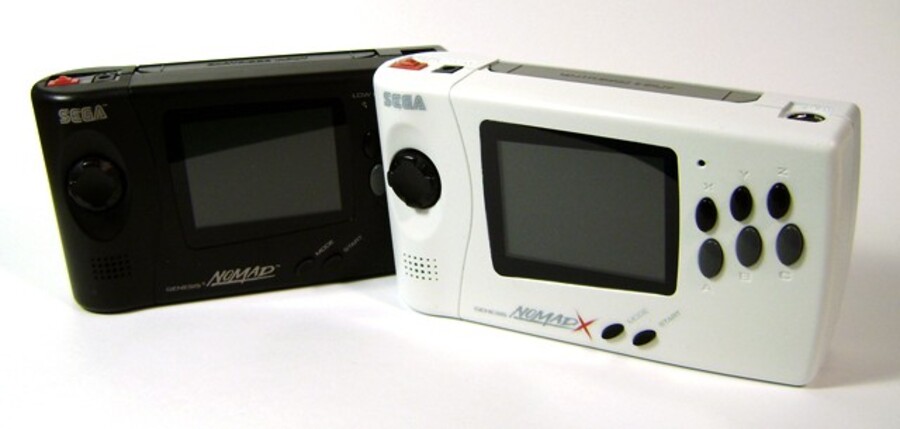 As you'll already know, we're massive fans of Wiggy Design's Rose Colored Gaming here at Nintendo Life. Wiggy's motto is "New ideas for old games", and his most recent upgrade certainly lives up to that.
The Nomad X mod takes Sega's portable Genesis / Mega Drive console and makes it about a million times more useful, thanks to the addition of an internal battery. The Nomad originally launched with a bulky, bolt-on battery pack which ate through AA batteries and offered just a couple of hours of playtime. The inclusion of a built-in power source means that the system is now truly portable.
The Nomad X also includes a superior LCD screen (the original was a proper blur-fest) and a more robust speaker for better audio. To round it all off, the casing has been re-coloured to a rather fetching white, along with a new logo.
Want to get your hands on one of these? You'll have to wait, sadly. The Nomad X mod shown here is an R&D model, and Rose Color Gaming's tech wizard Matthew "Wiggy" Wiggins is still ironing out the final details. Rest assured, we'll be first in line once he does — our Nomad has been chained to the wall socket for far too long.
[source rosecoloredgaming.wordpress.com]