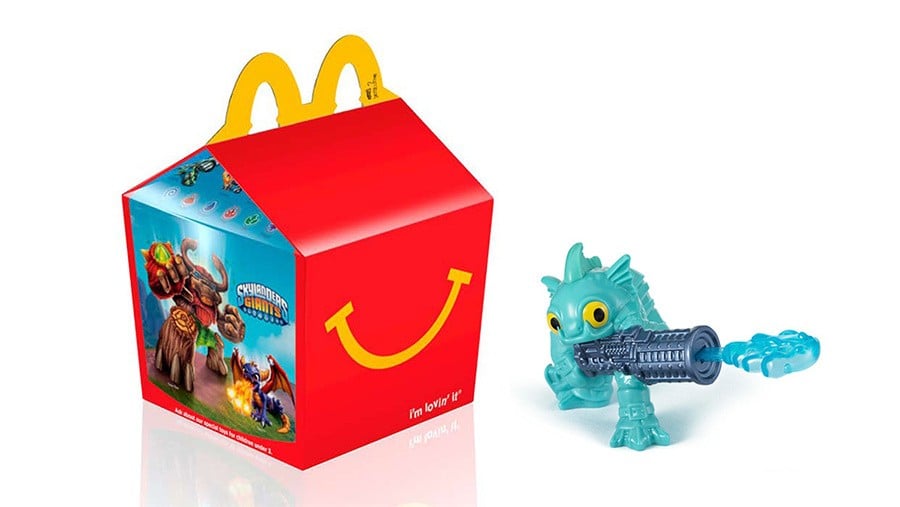 Activision and popular fast-food giant McDonald's have teamed up to bring characters from Skylanders Giants to Happy Meals this month.
Starting this Friday 12th April and running up until the 2nd of May in the US, those who purchase a Happy Meal will receive one of nine character figures. Not only this, but you'll also get a $10 coupon for the Skylanders Giants Starter Pack, which is available for the Wii U, 3DS and Wii.
The figurines are inspired by characters such as Spyro, Gill Grunt, Drobot, Chop Chop, Ignitor, Jet-Vac, Tree Rex, Crusher and Kaos, and include their own play feature — judging by the look of the figures themselves, this will mean a shooting missile or moving arm — don't expect to be able to use these in-game.
The program will roll-out to other countries in the near future, so expect to be bombarded with requests to eat in McDonald's more often.
[source destructoid.com]