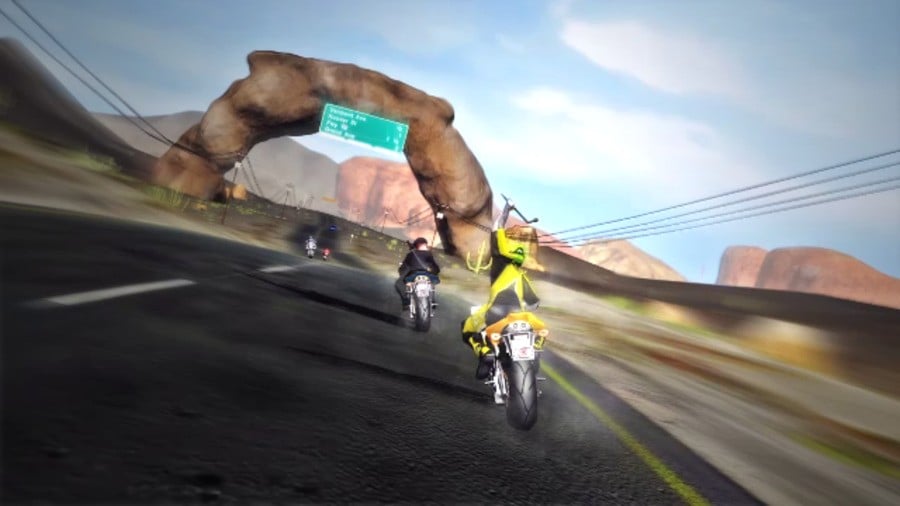 Road Redemption is a motorcycle combat game which owes a massive debt to EA's 16-bit title Road Rash — and it could be coming to the Wii U, if it can meet its Kickstarter goal.
DarkSeas Games — a studio made up of talent from Sega, Sony, Bioware, Gameloft, EA, Pyro Studios, Disney Interactive, 2K Sports and Lucasarts — is seeking $160,000 to fully fund the development of the game. With 18 days remaining it has raised just under $60,000 of that amount.
The game is currently in development for Windows, Mac and Linux. A Wii U version — presumably on the eShop — has only recently been added to that roster.
Here's what the studio had to say about the addition of the Nintendo port:
We believe that the Wii U is a great fit for Road Redemption. The tablet-style gamepad has great potential for local multiplayer gaming without the need for a splitscreen, and we hope to see more developers taking advantage of this potential.

Nintendo has reached out to independent game developers by wholeheartedly embracing the Unity 4 gaming engine for Wii U development. Thankfully, the Wii U's strong technical specs, specifically the 2GB of ram, will allow us to bring the full Road Redemption experience to this console.
Do you have a desire to play a next-gen Road Rash? Will you be laying down some cash to support this venture? Post a comment to fill us in.
[source mynintendonews.com, via kickstarter.com]