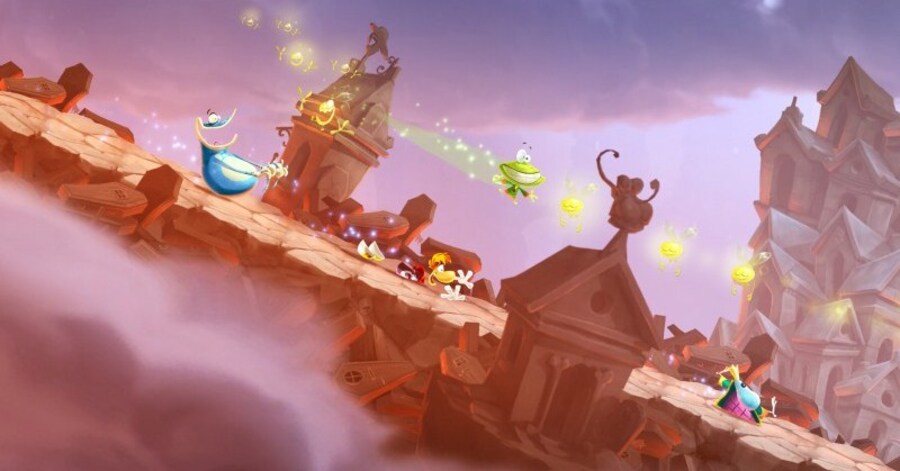 Update:
We originally quoted an EU release date that we received directly and a US release date of 27th August given to Joystiq — the source link is at the end of the article. Joystiq has now confirmed that Ubisoft has corrected the US release date to 3rd September, so we've updated the headline and date below accordingly.
Original Article:
Rayman Legends may have had a troubled life to date, due to its delay and abandonment of Wii U exclusivity, but that doesn't stop it being a good game. In fact Lead Game Designer, Emile Morel, told us in our interview that the extra development time has added 3D boss stages and more than 30 new levels.
All of these extras must be progressing well, as Ubisoft has announced that the title will be released on 3rd September in North America and 30th August in Europe, two weeks earlier than its initial mid-September release date. The suspicion is that this release date has been set to avoid clashes with high-profile titles such as Grand Theft Auto V, but either way it's a slight improvement for those of us still waiting.
Today, of course, Wii U owners in Europe and North America can also download the exclusive Rayman Legends Challenges application for free exclusively on the eShop, which should help to keep fans busy until the full game arrives.
We've no doubt that Ubisoft will crank up the hype generator in the the coming weeks and months, so we'll learn more specifics about the extras that have been added due to the multi-platform delay.
So, how many of you plan to pick this up for Wii U at the end of August?
[source joystiq.com]