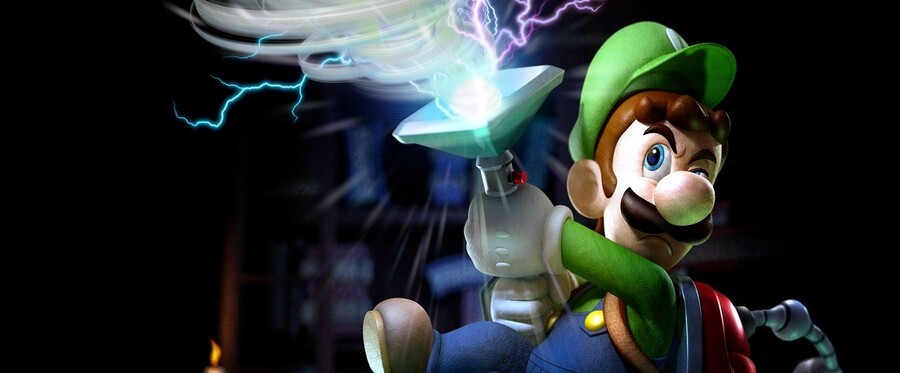 2013 is well and truly the Year of Luigi, with Mario's sibling locking out the Japanese sales charts again this week. Luigi's Mansion: Dark Moon sold another 56,562 copies, bringing its lifetime total to over half a million units.
Card Fight!! Vanguard Ride to Victory!! was in second place, with news that it shipped with game-breaking bugs clearly not putting off the vast majority of buyers.
In third place was Animal Crossing: New Leaf, which has now shifted an incredible 3 million copies in its homeland — an amazing feat when you consider that the game launched in Japan in November last year.
Here's the top ten for your viewing pleasure. Numbers in brackets are lifetime sales to date.
1) [3DS] Luigi's Mansion: Dark Moon (Nintendo, 03/21/13) – 56,562 (515,975)
2) [3DS] Card Fight!! Vanguard Ride to Victory!! (Furyuu, 04/11/13) – 44,538 (New)
3) [3DS] Animal Crossing: New Leaf (Nintendo, 11/08/12) – 36,709 (3,062,077)
4) [PS3] One Piece: Pirate Warriors 2 (Namco Bandai, 03/21/13) – 12,799 (370,758)
5) [PS3] Pro Yakyuu Spirits 2013 (Konami, 03/21/13) – 8,059 (149,725)
6) [Wii] Taiko Drum Master Wii Super Wonderful Edition (Namco Bandai, 11/29/12) – 6,983 (449,305)
7) [PSV] Muramasa Rebirth (Marvelous AQL, 03/28/13) – 6,492 (63,287)
8) [PSP] Pro Yakyuu Spirits 2013 (Konami, 03/21/13) – 6,487 (124,326)
9) [3DS] New Super Mario Bros. 2 (Nintendo, 07/28/12) – 6,473 (1,996,530)
10) [PSP] Sword Art Online: Infinity Moment (Namco Bandai, 03/14/13) – 6,435 (186,444)
[source gematsu.com]