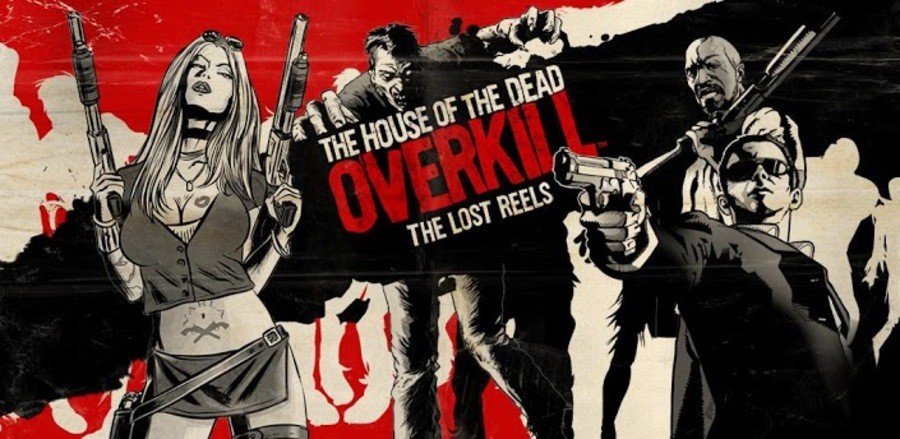 Sega's Wii shooter The House of the Dead: Overkill has been ported to iOS and Android.
Retailing for $4.99 (approximately £3.90), the game transports the expletive-filled zombie-blasting action of the Nintendo original to the small screen of your iOS or Android device.
Here's the full rub, direct from Sega itself:
Based on the 2009 Wii hit, The House of the Dead: Overkill - The Lost Reels is a universal app compatible with iPhone, iPad, and iPod touch and is available for $4.99 on the App Store and for all Android devices on Google Play.

Developed by Magic Pockets, The House of the Dead: Overkill™- The Lost Reels puts fans back into the action with Agent G and Detective Washington as they fight their way through Bayou City to Papa Caesar's Mansion in this gritty arcade shooter. Fans can either play in Story mode fighting their way through three levels of carnage, or Survival mode, where they will face wave after wave of blood-thirsty mutants. Intuitive controls, accelerometer compatibility, and the unlockable Frenzy Tap makes blasting mutants a breeze. Players can upgrade their arsenal through fun in-app purchases and track their skill by earning achievements. With its b-movie style action and over-the-top humor, The House of the Dead: Overkill™- The Lost Reels will ensure hours of finger-blasting fun.
Will you be tempted to rediscover this title on your smartphone, or is the Wii version the only one you need?