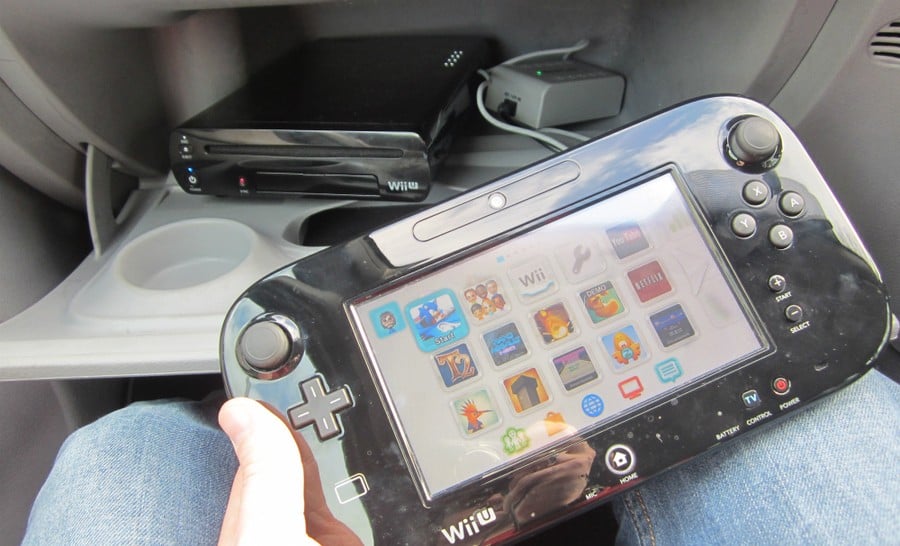 A few eyebrows were raised when we reported on the existence of the MaxPlay adapter, a newfangled contraption which allows you to power your Wii U console from your car's standard 12V cigarette lighter socket.
However, we can now report that this unique item is in fact the real deal, having tried it for ourselves. The MaxPlay allows you to play games on the GamePad from the comfort of the passenger seat — or anywhere else in the car, for that matter.
The MaxPlay not only provides juice to the console, but also comes with a USB charging cable so you can top-up the GamePad at the same time as well. Heck, there's even a standard mini-USB lead so you can replenish your mobile phone's battery if need be.
It's such a simple concept that it's amazing that it has taken this long to appear; after all, the Wii U GamePad is designed with portability in mind, and as long as the game you're playing supports off-TV play, it works a treat. We didn't get chance to ride our car over any massive potholes so we can't comment on how the Wii U's disc drive copes when things get bumpy, but you could always stick with eShop titles stored on the console's internal flash memory if you're worried about road conditions impacting performance.
The only real issue we experienced with the MaxPlay is that the Wii U doesn't fit all that snugly into a typical glove compartment; the one in our roomy European people carrier wasn't really big enough. Even if you do possess a large glove box, it's going to be tricky to ensure that the console doesn't come flying out when you slam on the brakes, because the power cable probably won't allow the glove compartment door to secure fully. It's possible that we'll see some kind of solution for this appearing in the future — perhaps a caddy which resides under your seat and keeps the console in place.
Those of you old enough to have spawned children will probably be eyeing this product with a massive smile on your face — what better solution for long, boring road trips than a Wii U console to keep your little one occupied? As you can see from our short video review below, our willing test subject was suitably impressed with the concept.
The MaxPlay adapter is available for around $25-$30, and is certainly worth a look if you find yourself travelling a lot with your parents or you're a parent yourself and want to keep your offspring silent for long journeys.
Thanks to Supreme Factory for supplying the unit used in this review.
[source supremefactory.com]