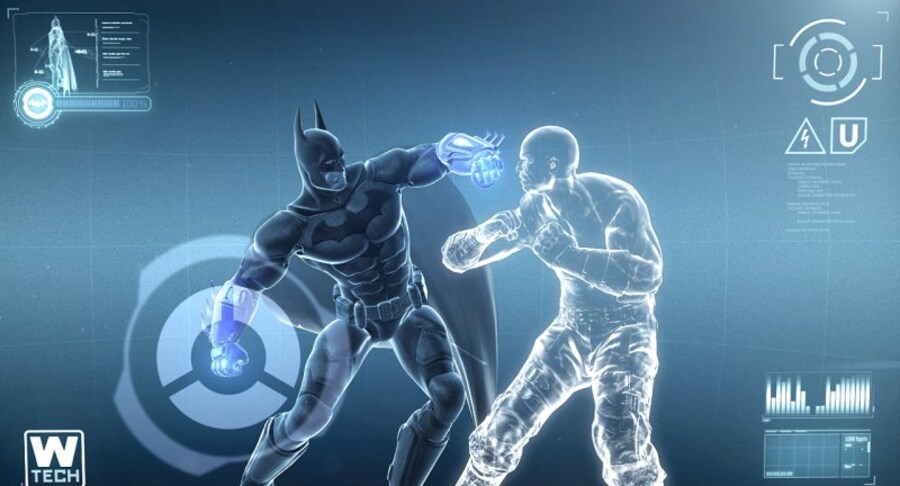 Time Warner recently revealed its latest financial results, and as a result has hosted the now-standard investor call to answer questions on the company's strategies and plans. Warner is one of the biggest contributors to the TV and film industries, or course, but is also a major player in video game publishing.
Notably, the company published the critically acclaimed Batman: Arkham Asylum and Batman: Arkham City, two titles that did the Dark Knight a great deal of credit. It seems that the series isn't far away from another return, with Warner man John K. Martin — Chief Financial Officer and Chief Administrative Officer — letting slip, within a lot of detail about the film and TV parts of the company's business, that the series will return this year.
And we also have a strong games release this year, which will include the next release in the Batman Arkham franchise. So all in all, we expect Warners to post another very strong year in 2013. And with a little luck, the year should be as good or maybe even a little bit better than 2012.
With Batman: Arkham City: Armoured Edition arriving on Wii U, we certainly hope that the next home console entry — which we assume this to be if Warner is targeting the biggest profits — will also come to Nintendo's system. No doubt details will emerge in the coming months.
Would you be excited about a new Batman Arkham game, and what do you think of the odds of it coming to Wii U? Wild predictions and speculation are welcome in the comments below.
Transcript courtesy of Seeking Alpha.
[source finance.yahoo.com, via SeekingAlpha.com]