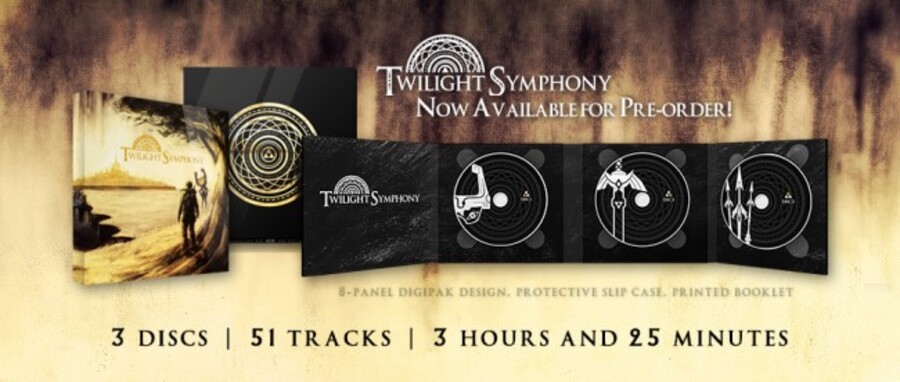 Twilight Symphony, the epic 3-disc orchestral rearrangement of music from The Legend of Zelda: Twilight Princess, was set to be released mid-November but never actually made it through the letterboxes of those who placed an order.
The box-set, made by the extremely talented Zelda Reorchestrated and distributed by Joypad Records, was available for pre-order a couple of months back, but only 1,000 copies were made with 500 of them being dispersed to those who helped fund the project. The reason for its mysterious disappearance is because Nintendo saw just how much the project had expanded, and instead of getting its lawyers involved decided to jump on board to help the team out.
In an email sent out to those who pre-ordered, Zelda Reorchestrated said that the project had been delayed as Nintendo wanted it to be "consistent with their brand identity", but remained confident that most U.S. orders would arrive before 25th December — literally just in time for Christmas. International orders may take a little more time, however.
Nintendo's influence doesn't appear to have affected the audio in any way, as the email explains:
Most of the changes Nintendo has asked us to incorporate are cosmetic, and should not affect the audio quality or physical packaging of Twilight Symphony as originally advertised.
Digital copies will also be made available on Joypad Records' official website, and through iTunes for those who weren't lucky enough to grab a limited edition set.
Are you excited about Twilight Symphony? Let us know in the comments section below.
[source zeldainformer.com]