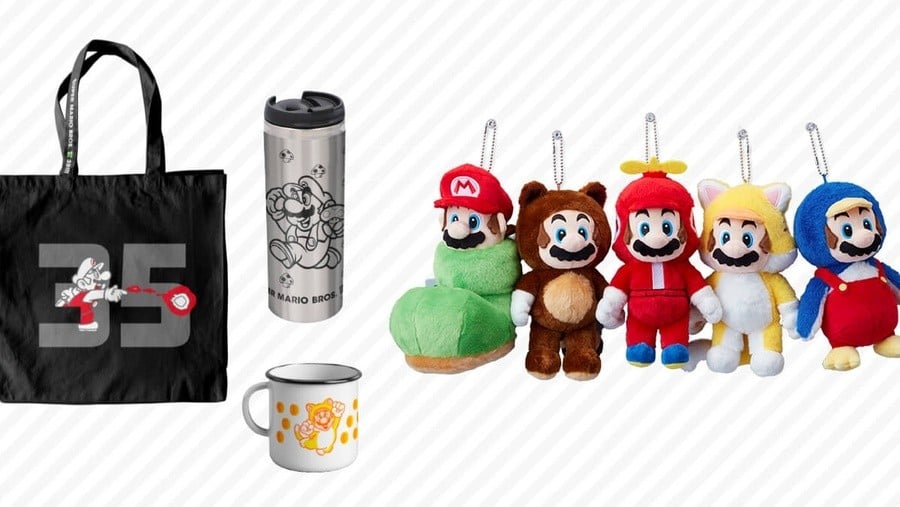 Mario's 35th anniversary is being marked with a whole heap of Mario games for the Switch, a colour Game & Watch and a Mario Kart racing set. But of course, Nintendo has even more plans to celebrate Mario's 35th birthday... with lots of merch!
If you head over to the Nintendo Official UK Store you can register your interest to find out when all the Mario merch lands on their online shop. From the images which they show on their website, this seems to include a lot of new and exclusive plushies, clothing and even coffee mugs. We're sure whatever they list will be of great interest to Mario fans.
Keep this page bookmarked and find out when Nintendo UK's exclusive products become available to pre-order. We will also be keeping an eye on other retailers, particularly those in North America, so watch this space.
In the meantime here are a number of Mario 35th Anniversary t-shirts which you can get right now from Play Asia:
Do let us know if you spot anything with a comment below and we'll be sure to update our guide accordingly!