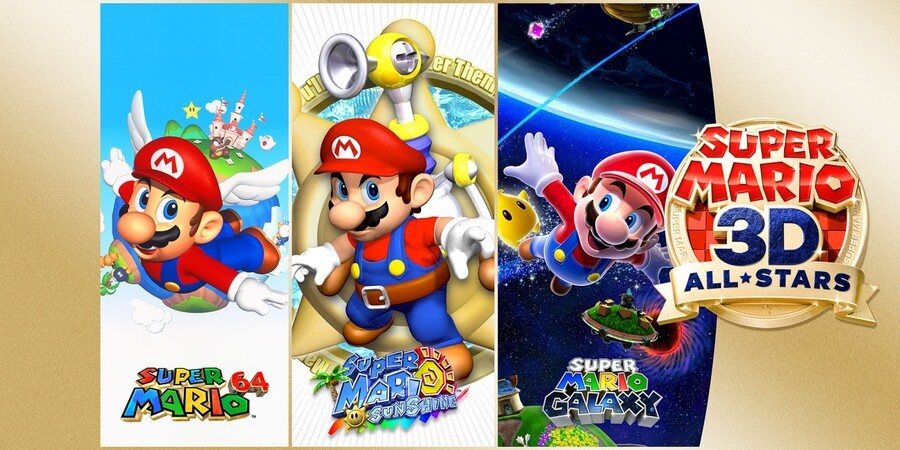 Super Mario 3D All-Stars sure is a tempting game to pick up as it includes remastered versions of Super Mario 64 from Nintendo 64, Super Mario Sunshine from GameCube and Super Mario Galaxy from Wii. What a terrific trio!
If you are a collector of boxed Nintendo Switch games, you won't want to hang around — Nintendo has stated that this is a limited-time release... and this time they seem to mean it!
The game collection launched digitally and physically on the Switch on 18th September 2020, however both versions are limited-run/limited-time releases, with the digital version being available until the end of March 2021 only.
It's unclear when supply of the boxed copy will run out, but we'd expect supplies to run short much sooner than March 2021 as printed copies end up on popular auction sites. Supply ran short for some retailers before launch.
Below are the best deals we could find in the UK and US. We'll update this guide as and when stock reappears. Be sure to bookmark this page and be ready to slam in your order when they pop up before they disappear for good:
Buy Super Mario 3D All-Stars (Switch) In The US
In the US you'll find the usual suspects stocking 3D All-Stars for the same RRP. Take your pick:
---
Buy Super Mario 3D All-Stars (Switch) In The UK
At the time of writing, the best deal available in the UK is from ShopTo. The official Nintendo UK Store and Amazon also have stock: