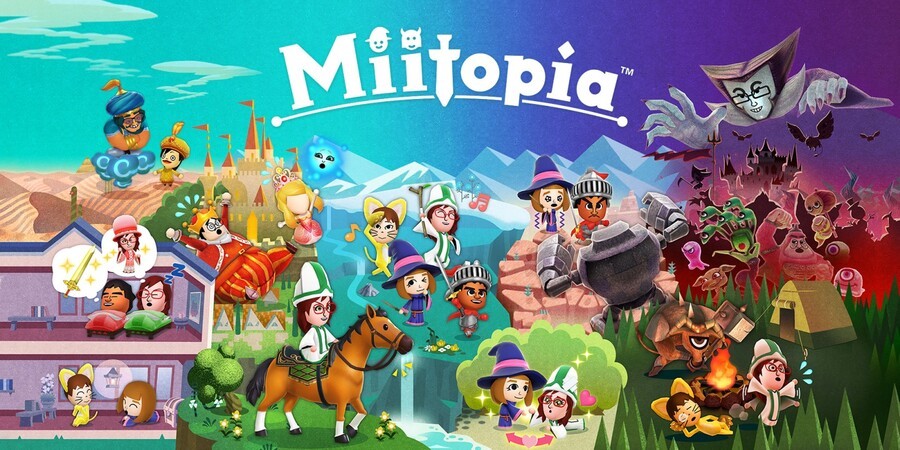 Of all the possible 3DS games that Nintendo could have brought to Switch, we have to admit that Miitopia isn't the most obvious choice. However, having seen some of the new additions coming in this new version thanks to the downloadable demo on the Switch eShop — including an overhauled Mii creation suite that's unleashed some incredible Mii-making creativity being shared online — we're eager to dive back into this light-hearted Mii-filled RPG on Switch when it launches on 21st May.
Below we've rounded up the best Miitopia pre-order deals we can find in both the UK and the US. We'll be adding more pre-order deals as and when they pop up, but check the current offers out below — there are some sweet Switch pre-order bonuses available from certain retailers.
Pre-Order Miitopia In The UK
Just under £33 seems to be the cheapest price for Miitopia on Switch going in the UK right now, although Amazon has some Miitopia-branded sticky notes available if you're willing to pay a premium, and GAME is throwing a lanyard into the bargain, too:
Pre-Order Miitopia In The US
We can't find any pre-order bonuses in the US at the moment, but we'll be sure to update this page if we spot any between now and launch:
Let us know below if you'll be snapping up any of the Miitopia deals above and embarking on an RPG adventure with Tingle, Sonic, one of the kids from Fire Emblem: Three Houses, Peter Griffin, Captain America or any of the other impressive Miis created by the game's burgeoning online community.