MLB The Show 22 will represent a series debut on Switch, and indeed the first PlayStation Studios title (it's developed by Sony Dan Diego) to grace Nintendo's platform. In preparation for its early April arrival it's getting a Tech Test in which players will be able to dive into a variety of online matches and modes. Unlike the Nintendo Switch Sports tech test that's locked down into a small number of short sessions, this MLB equivalent will be running for a decent amount of time without breaks (unless the servers collapse, of course).
If you're curious about how this one is going to turn out for Switch, below are the details.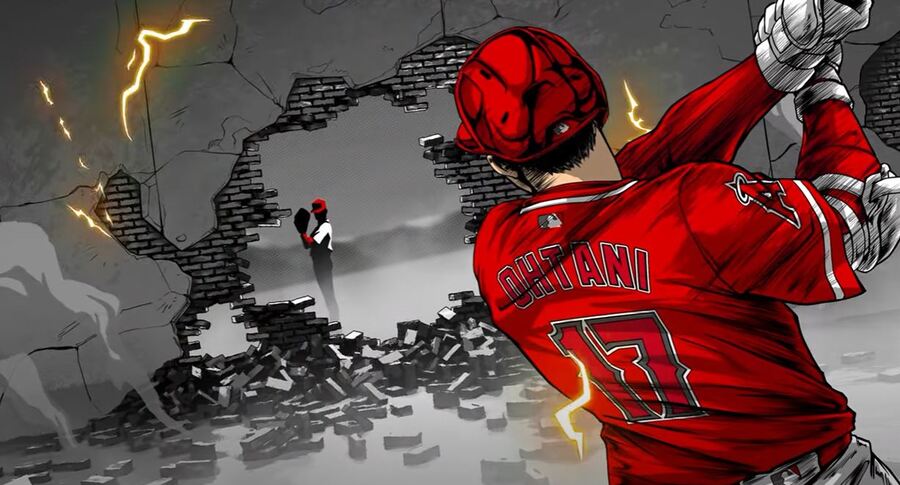 MLB The Show 22 Tech Test Switch Details
So, here's an online thing on Switch, how exciting!
MLB The Show 22 Switch Tech Test Availability
Unfortunately, this MLB The Show 22 Tech Test is for North American players only, though we do have a sneaky little trick for all 7 of us baseball fans in Europe, which we'll cover a little further down. If you are in North America and do want to play the app is available now on the NA Switch eShop - simply search 'MLB The Show' and it'll pop up as a free download in the results.
How Big Is The MLB The Show 22 File Size On Switch?
It's surprisingly chunky for just a portion of the game, coming in at 12.5GB. In terms of what will be playable, it'll be an assortment of online options to help the developers test cross-platform play and match-making in particular.
When Will The Tech Test Be Playable?
Sony San Diego has confirmed that the tech test should go live at approximately 10am Pacific / 1pm Eastern on 17th February, which is 6pm UK / 7pm CET (as we've said above, this test doesn't officially support Europe). As we publish this article it is live and the servers are working.
It'll then be live until 23rd February.
Do I Need To Sign-Up?
Nope, no sign-ups or waiting list for this one, any player that downloads the app and has access to the online play can jump in.
Do I Need Nintendo Switch Online?
Yes, this is the only requirement outside of the North America-only play. If you don't subscribe to the base tier of Nintendo's online service, you won't be able to join in.
I'm Not In North America But Want To Play, Can I?
Officially no, but we've come up with a workaround courtesy of how easy it is to set up different regional accounts on Nintendo's system, and its generous Nintendo Switch Online family membership plan.
First of all, you'll need to have an account setup for North America; you'll need this to access the correct eShop and download the app anyway. You can see our guide for setting up regional accounts below.
How Can I Get Nintendo Switch Online Setup On My New Account?
We have a very specific workaround for this. The issue with even setting up an NSO trial for an NA account is it wants full payment details, which could be an issue with your non-NA-region payment methods. However, if you run or are part of a Nintendo Switch Online Family Group that could be the solution.
Each group allows up to 8 users, so if you have a spare slot you can simply add your NA account into the group. As you will have seen when setting up your cheeky extra account it needs to be tied to an email account (in our case a little-used Gmail address), so you use that email to follow the process to add the new account into the group.
Just like that, your alternative account has access to all of the benefits of Nintendo Switch Online, including the ability to play this MLB The Show 22 Tech Test.
Everyone Else Has A Dream Team, Help!
The main mode in this trial is 'Diamond Dynasty', where you create a club and try to get a great team together. Then the simplest option to play is either 'Play vs CPU' or 'Casual' if you want to play against others (by all means experiment with other modes!).
Your starting batch of players is terrible, but as this is a trial the developers have given everyone the means to get a great team together. Go to 'Shop', then 'Packs', and 'Buy Packs'. You'll see various options, but just redeem and then open a bunch of 'Diamond Dream' packs. Redeem plenty, then back out and go to 'My Squad' and 'Manage Squad'. Hit + on this page and choose 'Generate Best Squad for Main', and the game will put together your best line-up.
Keep redeeming those packs until your team is loaded with 90+ rated players.
We'll be giving the Tech Test a whirl for some impressions soon; let us know if you're planning to try out some MLB The Show 22 this week!