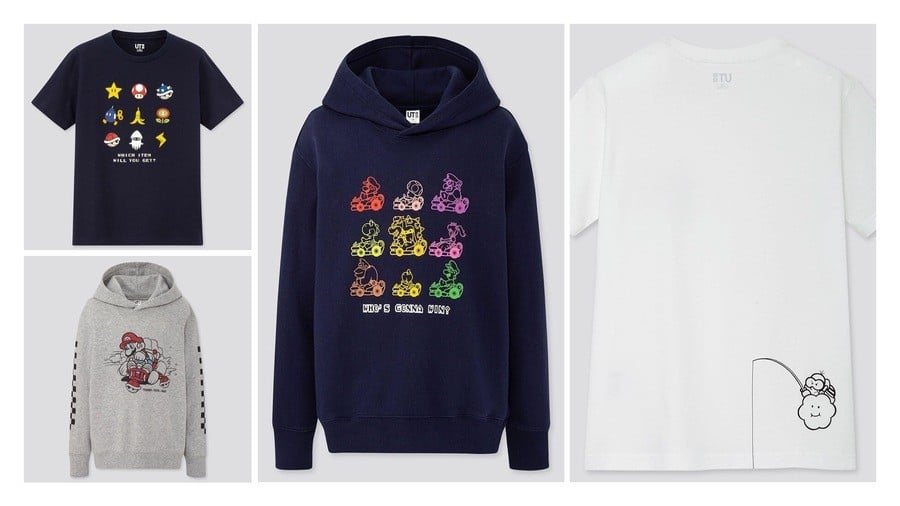 Clothing retailer Uniqlo has revealed a new line of kids' t-shirts and hoodies featuring a host of our favourite characters from the Mario Kart series. The collection will be called 'Mario Kart Friendship' - it doesn't get much more adorable than that.
Japanese Nintendo reports that the new line will be appearing in stores in January 2020, with t-shirts set to be priced at ¥790 (approx. £6 / $7.30) and hoodies at ¥1,990 (approx. £14.70 / $18.40) before tax. There's currently no word on whether or not these designs will make it to the west either online or in stores, but we've seen plenty of Uniqlo and Nintendo crossover designs be released across the world in the past.
Here's a closer look at just some of the designs:
Here's hoping we get the chance to snap up these designs overseas!
[via japanesenintendo.com]