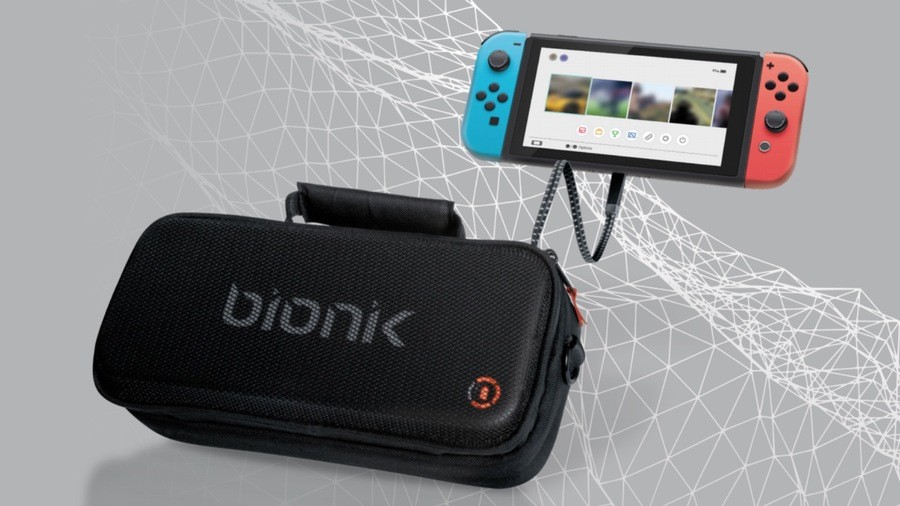 Gaming accessory maker Bionik is just days away from launching its latest storage solution for Nintendo Switch, the 'Power Commuter'.
The carry case includes a removable, rechargeable 10,000 mAh battery pack, as well Type-C and USB A outputs that aim to make the product an ideal solution for Switch players who take their console out and about. It features "strategically placed padding and a plush interior" to help keep your Switch free of scratches and damage, but it's the included battery pack that sets this one apart.
We've got some images and a full feature list for you below:
Features:
• Removable 10,000 mAh portable battery
• Adjustable and removable shoulder strap.
• Additional heavy padding located in key areas for added screen protection.
• Water resistant YKK zippers.
• Plush interior fabric for secure, scratch-free storage.
• Unique flap loop with zipper allows users to quickly connect the Commuter to other bags straps and consolidates carry-ons.
• Additional large zippered compartment provides mesh storage pocket, dedicated cartridge slots, and built-in cable wrap.
Pre-orders went live just yesterday, with the item expected to ship from 29th July. You can pick it up directly from Bionik's site for $69.99.
What do you think? A perfect solution for your needs? Perhaps a bit too pricey? Let us know down below.