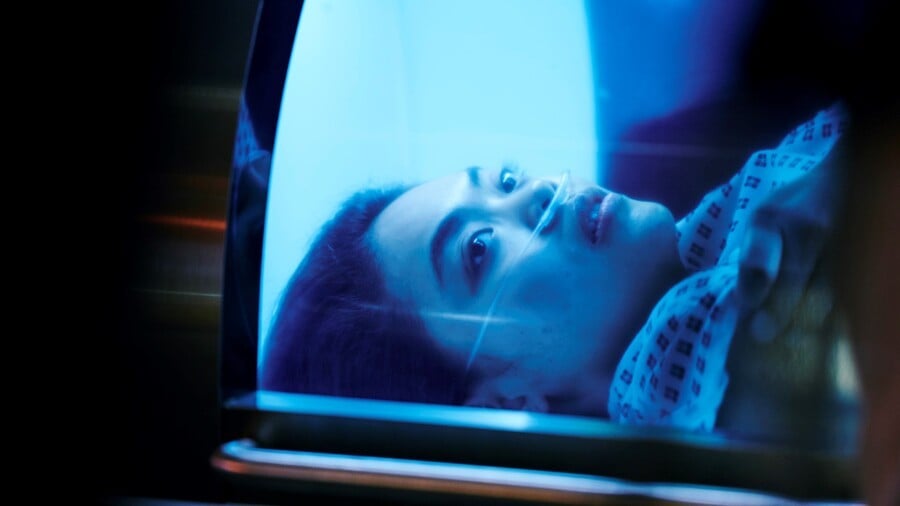 There's been a resurgence of FMV games in recent years that has done much to change the genre's reputation after being tarnished in the '90s by some rotten examples on early CD-based systems. Publisher Wales Interactive has been championing the genre for a while now and next year it'll be overseeing the release of a new entry in the genre.
The Complex is described as a 'cinematic FMV sci-fi thriller' and it's coming to all consoles including Switch in Q1 2020. The story revolves around two scientists that find themselves trapped in an underground laboratory following an incident involving a bio-weapon in London. It'll be down to you to escape from the lab by forging relationships and making hard interactive choices - over 100 of them, apparently - that lead to different endings.
Described as a 'female-driven production', it has been written by Lynn Renee Maxcy, part of the writing team on award-winning adaptation of Margret Atwood's The Handmaid's Tale. With acting talent from series including Bad Blood, Game of Thrones and Grantchester, there certainly seems to be a little more pedigree in this production than you might expect if 'FMV' is synonymous with Night Trap in your mind.
We've played several of Wales Interactive's offerings such as The Bunker and Late Shift, with the latter standing out as a particularly effective example, so we're hoping The Complex can give FMV fans another solid game to point sceptics to when it releases early next year.
Are you a fan of FMV? Does the genre get a bad rap or is its reputation well-deserved? Let us know below.