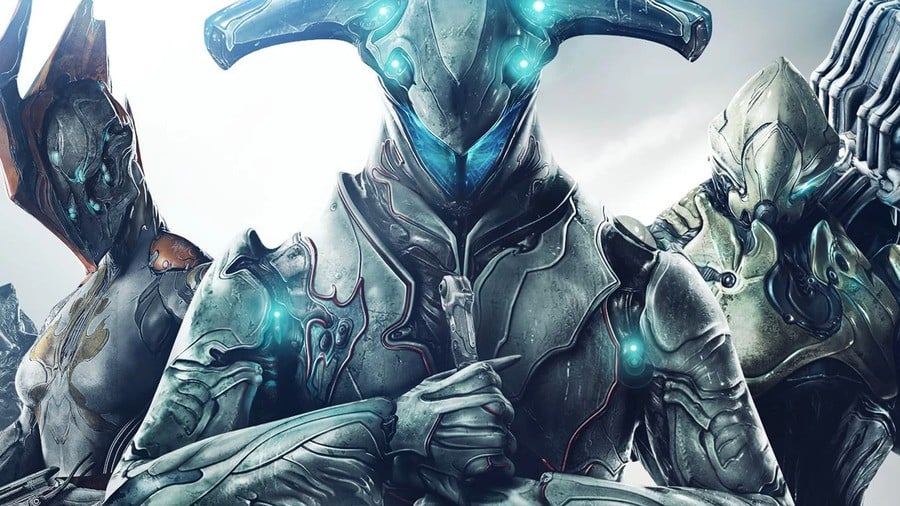 If you're a keen Warframe player who has been planning to transfer your PC account to Nintendo Switch, consider this a handy public service announcement: account migration ends on 15th January.
Warframe released on Nintendo Switch (to much praise, it has to be said) in November 2018, allowing players to get stuck into its free-to-play action on the go. The account migration feature was soon put in place to let users transfer their account from PC to the Switch - your PC account is still left safely intact, don't worry - but you'll need to act fast if you're hoping to make use of it. The feature closes at 11am PT / 2pm ET (so that's 7pm GMT / 8pm CET) on the date mentioned above.
If you still need to migrate your account, here are the steps you'll need to follow:
- Download Warframe on your Nintendo Switch system, and make a Nintendo Switch Warframe account
- Authorize Linking your Account by accepting the prompt that appears when Warframe runs for the first time on your Nintendo Switch
- Log in here using your PC Account
- Go to the Account Management page
- Click "Migrate PC Account to Nintendo Switch" at the bottom of the page
- Be sure to read all text on the page that appears in order to understand all details surrounding your account migration
- Enter your PC Warframe Account password twice and hit the "confirm" button
- You will be redirected to a Nintendo sign-in page, click the "Sign In" button
- Enter the account credentials of the Nintendo Account you wish to copy your PC Warframe Account to finish migrating accounts.
Have you been enjoying Warframe on Switch? Let us know how you've been getting on down below in the comments.
[via warframe.com]