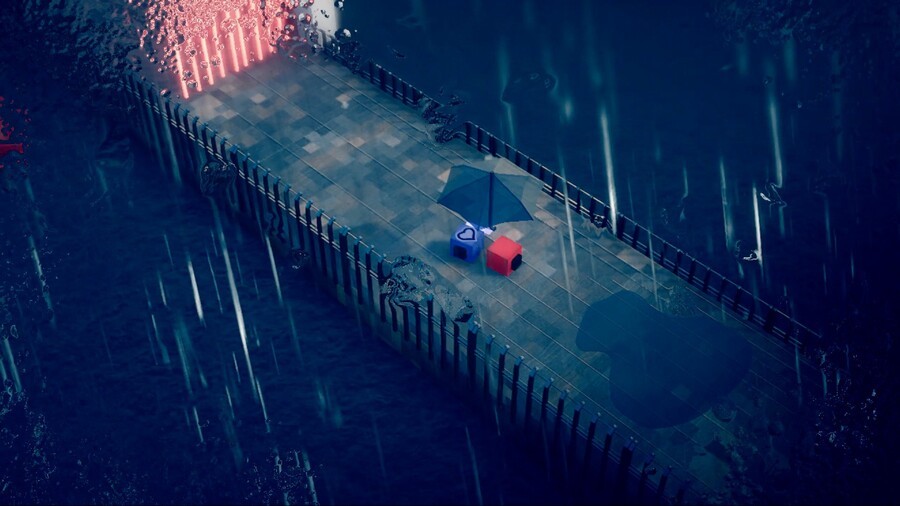 Mixing things up with a slightly different video format, indie developer snowhydra games has released a developer commentary walkthrough, demonstrating both the competitive multiplayer and solo story campaign in upcoming Switch exclusive, Zarvot.
Arriving on Switch this month, Zarvot describes itself as "a whimsical game about cubes that sometimes love and sometimes hate each other". It has up to four players assuming the role of these anthropomorphic cubes - which are tasked with blowing each other to pieces - and is inspired by titles like Bomberman and Towerfall. The game prides itself on its easy-to-learn controls which still allow for depth and flexibility.
Set in a series of destructible combat arenas across five game modes, the game will task you with mastering rapid fire, charge shots, evades, and area attacks if you want to be the very best. There's also an asymmetrical multiplayer mode called Joy-Vot, wherein one player spawns in enemies to fight their friends. You can see plenty of this in action - as well as pick up tips on how to play - in the video below.
There's also a story-driven single-player campaign, featuring a journey that will take players through nine different zones, featuring "fully realised dioramas of an abstract world that operates not unlike our own". The developer's founder, Sam Eng, has said the following:
"I wanted to make a game that boils down what I love about the medium to its essentials. Tight, responsive controls; interactive, tactile objects; moving character drama; and the opportunity for emergent multiplayer hijinks. Zarvot is a celebration of everything that makes video games special!"
What do you think? Will you be grabbing a copy when it arrives on Switch later this month? Let us know your thoughts on this one in the comments below.