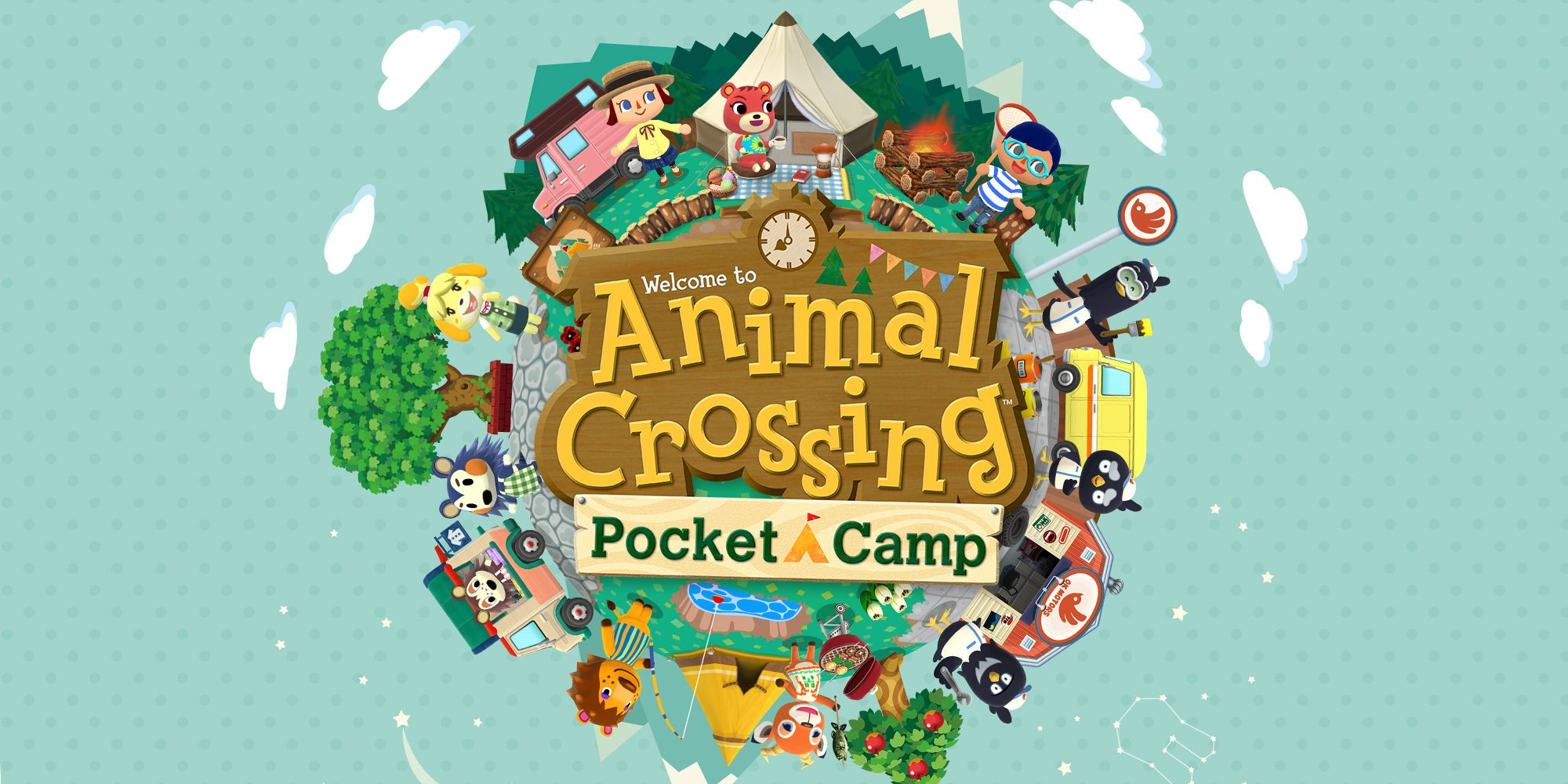 Animal Crossing: Pocket Camp had its big Nintendo Direct reveal, and what we saw was a title that – in various respects – is rather close to the experience in the main games. Smaller in scope and with some mobile elements, of course, but the iOS / Google Play title has nevertheless turned some heads.
As you may also be aware it's had what could be described as a 'soft launch' in Australia, even though it's not due worldwide until late November. It's actually pretty common for mobile apps to get limited early releases, but with this being Nintendo plenty have naturally looked to get hold of it early. In this case, however, your humble scribe happens to live in Australia; as a result we've been playing it without any workarounds required.
Here, then, are our impressions after a few hours building our campsite.
How to Get the Game
If you're in Australia, downloading Animal Crossing: Pocket Camp is easy; it's been officially released, after all. You open Google Play for Android devices or the App Store for iOS devices and twiddle your thumbs while you wait. After the initial installation is complete you're presented with a notification that the game is free-to-start, with Leaf Tickets being an optional purchase. From here you are given the standard option to login into your My Nintendo account so you'll always have access to existing save data. After you've decided on whether to use the My Nintendo account feature (we recommend you do use this if you're in Australia) a data download will start to install additional game files. This is one of a few as you slowly work your way through the opening sections of the game.
Meanwhile, if playing outside of Australia there are different ways to get the game, but you may want to avoid attempting to use My Nintendo (it necessitates an Australian account in any case).
The Animal Crossing UI and Controls, Made for Mobile
If you've played any of the existing Nintendo titles on mobile or tablet devices, you'll know many of these games are an absolute joy to operate with your fingertips. Pocket Camp is no different. In fact it feels like a perfect match for this type of platform. With relative ease you can move your character about by simply tapping on a point of interest, or holding your fingertip down on the screen to move them about step by step. Shaking fruit from trees, talking to characters or reeling in a fish feels no different to the console or handheld counterparts. If anything, it's easier on this type of device. Placement and positioning of furniture is similar to the interface featured in Animal Crossing: Happy Home Designer. This makes setting up the campsite tent the first time round no problem at all.  
In terms of the user interface, at the bottom of your screen you'll find the main toolbar which includes all the necessities to aid you in the development of your campsite. A lot of the menu design appears as if it has taken inspiration from Miitomo, meanwhile. There's an items tab, crafting tab, map, contacts tab and even more options tucked away as well as standard game settings, account linking and social management. At the top right of the screen is quick access menu covering commonly used features such as a daily and stretch goals hub, the mailbox and the market box. Menus are cleanly presented, and given how much customisation there now is in Animal Crossing, Pocket Camp does a good job at managing every aspect of the series, from cloths to furniture. It's all divided up into many easy-to-navigate tabs.
Welcome to Pocket Camp
Once you've customised your character to your liking and answered a few of K.K.Slider's questions to help personalise the experience, you are welcomed to your new campsite by Isabelle. As you are the new campsite manager (the days of being a town mayor are over), Isabelle will give you a rundown about the general operations and ask you how you would describe your site to add a further sense of personal identity. As seen in the Animal Crossing Direct, you can also set up your amenities and furniture any way you like.
After deciding on your nickname, and further personalising your campsite by describing it in a single word, Isabelle tasks you with getting to know the residents in the surrounding areas. Collecting materials in Pocket Camp is essential to the development of your campsite. With this in mind, Isabelle gets you to drive out to "Breezy Hollow" to meet the locals. The animal you first encounter depends on how you have answered the opening questions; in this case Apollo the eagle was the first we met. After gathering fruit for one of the starter animals you'll be given vital materials with which to craft furniture and amenities.
When you return to the campsite Isabelle will introduce you to two familiar faces – Reese and Cyrus. Cyrus in Pocket Camp can work wonders, and with the materials you supply him he'll create new furniture for you. This also depends on the theme you've chosen to go with. In this playthrough, the iconic "Modern Sofa" (a true staple of the series) was crafted as the cool theme had been selected. Cyrus can also craft more furniture for you if you tap the craft catalogue at the bottom of the screen – provided you have the correct and necessary amount of materials. Leaf tickets can speed up the process, if required. 
It's worth emphasizing that, early on, we've not felt particularly tempted by the microtransactions; the Leaf tickets, as mentioned, can be used to acquire goods or even speed up construction. The true test will be how this evolves over time and how aggressive attempts at monetisation will become. We'll be talking more about that once we've played more of the game.
Embracing the Outdoors
If you're a veteran, the introduction to Pocket Camp will feel rather lengthy. The good news is it does include some handy tips via the "Beginner's Guide" and, once completed, you'll be rewarded with a special "Outdoor-fun starter pack" by Isabelle. Now you can finally start embracing the freedom of the great outdoors.
The daily routine is what you make of it. If you've played an existing Animal Crossing game you're free to do what you like. To start with, visiting the different locations in your camper van is advisable. Much like the main game, in these unique areas you're able to fish, harvest fruit trees, collect shells, catch bugs and search for minerals. There's also a few new items introduced in Pocket Camp, including sea throw nets and the ability to use honey lures to catch bugs.
The more catching and collecting you do, the easier it is to fulfill an animal's requests. Animal requests are your primary concern in Animal Crossing: Pocket Camp. Fulfilling requests allows you to obtain crafting materials from the animals, which in return enables Cyrus to craft furniture for you to fill both your campsite and camper van.
Making friends
As you talk to animals and fulfil their requests you develop a stronger relationship with them; at this point you invite them back to your campsite. To achieve this you'll need certain items at your campsite and a certain relationship level with an animal. The more animals you bring to your campsite, the more you'll level your character and earn rewards. Higher levels also allow you to meet a wider variety of animals and craft more furniture.  
In addition to animal encounters you'll also come across fellow players from time to time. Whether you're at Saltwater Shores, on Sunburst Island or even at Lost Lure Creek, you can visit other player's places by talking to them and then travelling to their camp. At their campsite you can give the player "kudos" and check out their camper van to gain some creative inspiration. There are also other interactions including the ability to send a friend request to the player you have visited. 
Just like in the mainline games, the market acts as a hub area for trade. Here you'll find the Able Sisters selling stunning new outfits and the Nooklings selling various wares. A rotating selection of vendors will setup shop in the market on a regular basis; these items will change daily. Of course, you'll need Bells, and you can earn them by performing basic tasks. When you've built up your bank over time, the crew over at OK Motors can customise your camper van – making it bigger and more beautiful, as seen in the Animal Crossing Direct. The first time round they'll give your van a free pattern and paint job, and from there onward you'll need to use a special app to pay off what you owe. So as you can probably tell by now, it's business as usual once you develop a daily routine in Pocket Camp. 
The market box can make the financial side of life easier – allowing players to put items up for sale and enabling them to buy other player's items. In addition to this, the timed goals (daily) and stretch goals (lifetime) allow even more items, tickets and Bells to be acquired.
Initial Thoughts
Despite having only played a few hours of Animal Crossing: Pocket Camp, the game looks promising. The micro-transactions appear to be non-intrusive in the early running and as a whole the game feels like a classic Animal Crossing experience. By no means does it feel limited by the platform it has been released on, nor is it a watered down entry. It feels like it has its own unique identity but also maintains the core and much-loved aspects the series is well known for.
In many cases it feels right at home on mobile platforms. Sure, there are additional features like login rewards, special limited-time items and timers indicating when fruit will grow back on trees, but this doesn't detract from the enjoyment this writer has personally had with the game thus far. Now, as with all Animal Crossing games, we'll settle in for the long haul.