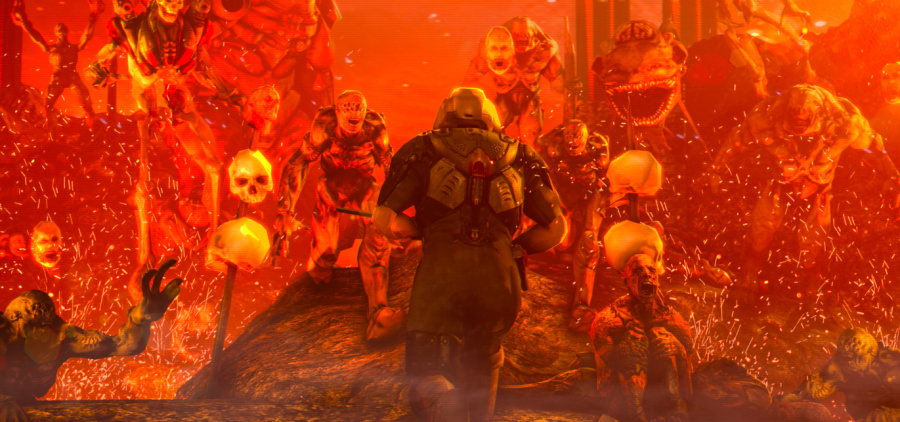 DOOM on Switch is a pretty incredible technical achievement - even if it's not quite as detail-rich as other versions - and the team behind the port clearly has some serious talent.
Panic Button isn't a name that many people will have heard of, but the studio is also porting Rocket League to Switch as well, so it clearly knows its way around Nintendo's latest console.
Established in 2007, the Austin, Texas-based company mixes original IP with co-development, porting and work-for-hire projects, and also specifies in skills such as "high-end, low-level optimization and rendering". 
Astro Duel Deluxe is Panic Button's first self-made Switch release, while members of its team have worked on titles such as Turok, NBA Jam, Oddworld: Abe's Exoddus, Ultima Online, Metroid Prime, Star Wars: Knights of the Old Republic and Mass Effect at other studios.
In the past, we've seen Aussie firm Tantalus become famous for its Nintendo ports - perhaps Panic Button will give it a run for its money?