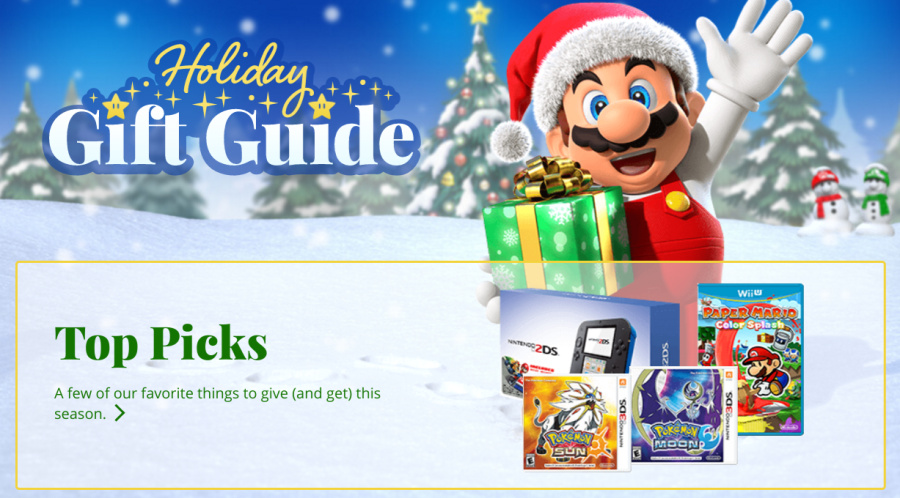 Nintendo's Christmas gift guide is a regular event these days, and this year the site has the usual focus of Wii U, 3DS and amiibo products for buyers to mull over.
While software for both of Nintendo's consoles has slowed in the build-up to Switch's launch next year, there are still some neat buying options here if you're stuck for what to get a family member or friend. The Nintendo Selects range gives old classics a lower price point, and incoming Zelda amiibo should make for nice stocking fillers.
The site also has sections for some of its biggest brands, as well as a "shop by game style" portal. Oh, and the NES Classic Mini - sure to be a sell out by the time Saint Nic arrives - is also present.
Will this new site help you buy some gifts this Christmas? Let us know by posting a comment.
Thanks to LegendOfPokemon for the tip!