Description will appear here shortly...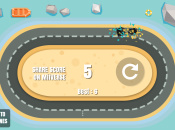 Super Robo Mouse is also back in development
After reportedly moving away from Nintendo eShop development, the creator of Spikey Walls, RCMADIAX, returns to the Wii U eShop this summer with the announcement of a trio of titles for North America. The previously revealed Color Bombs is a chain reaction game, Don't Crash requires quick reflexes to...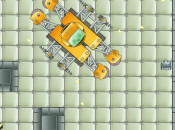 Likely to focus "on platforms with a larger install base" in 2016
RCMADIAX was the first developer to release a Wii U eShop title that utilised the Nintendo Web Framework - BLOK DROP U. The studio's strategy throughout the remainder of the year was to release a series of bite-sized concept games, available at budget prices and relatively simple to...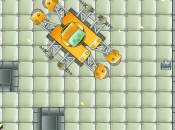 It's not easy being cheesy
Indie developer RCMADIAX has confirmed that its next title is hitting the Wii U eShop as a system exclusive. Super Robo Mouse is set across 20 maze-like stages and tasks the player with guiding the titular android pest through various hazards, including a trio of imposing boss battles. Here's the official rub:...
Hold on there, you need to login to post a comment...