Description will appear here shortly...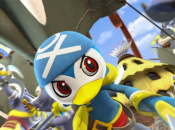 Publisher Marvelous loses around $3.8 million on project
Kaio: King of Pirates, an adventure game in the works by Keiji Inafune's Comcept development studio, has officially been confirmed as cancelled by publisher Marvelous. That's perhaps no surprise considering the continual delays and silence on the 3DS release, but it's nevertheless still rather...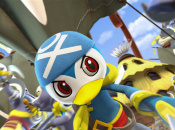 Long-delayed 3DS adventure gets another release date
Remember KAIO: King of Pirates, the 3DS title developed by Mega Man creator Keiji Inafune? The last we heard, the game was looking good for a worldwide launch, but the proposed 2012 release date never materialised and the title has been considered MIA since then. However, according to the
Hold on there, you need to login to post a comment...