Description will appear here shortly...
Kerry goes hands-on with Sega's new free-to-play effort, which is currently in closed beta in Japan. BRUM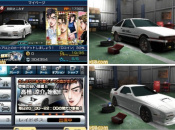 Tofu delivery doesn't last forever
Although SEGA's Initial D: Perfect Shift Online never drifted our way in the end, the 3DS eShop title based on the long-running manga series still experienced a solid performance in Japan, with more than 500,000 downloads. SEGA has now announced it will end the services for Initial D Perfect Shift Online at the...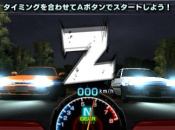 A Not-So-Hot Rod
Free-to-play is all the rage these days, with in-app purchases proving profitable for developers while allowing users to decide exactly how much they want to spend and everyone — from Square-Enix to Capcom to probably your Gran — has an iOS game or MMO available to install for free with optional micro-transactions attached...
Hold on there, you need to login to post a comment...