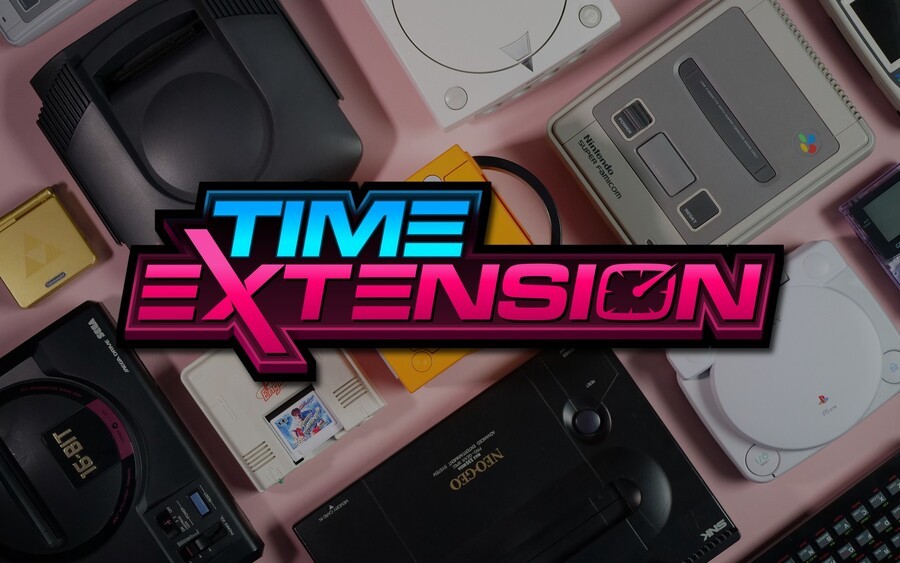 As you'll no doubt be aware, Nintendo Life is just one of three sites we operate here at Hookshot Media. We also operate Push Square and Pure Xbox, but it's been quite some time since we launched an entirely new site – but that changed this week.
Say hello to Time Extension, the newest member of the Hookshot family!
While other sites out there are constantly looking to the future and the promise of the "next big thing", Time Extension intends to do the exact opposite – it will look back into the past to uncover hidden gems, proclaim stone-cold classics and shed a light on the human stories behind some of the world's favourite games, companies and systems. Rather than relegate retro and classic gaming news to a footnote as so many other sites do, Time Extension aims to elevate stories to the next level by talking to the people behind the news – be they developers or fans – and providing the definitive perspective on events in the sphere of classic gaming.
Long-time fans of Nintendo Life will know we've always had a strong focus on retro gaming, and while that isn't going to change, you'll find that a lot of the 'fringe' topics we've covered in the past will now find their natural home on Time Extension. The site will cover stuff like arcades, home computers and much more besides, and will hopefully do much to broaden the 'classic gaming' horizons of the network.
I'll be shifting my attention to the new site, but will still be involved with Nintendo Life (and the other Hookshot sites), so you haven't gotten rid of me quite yet. Joining me is the incredibly talented Jack Yarwood, and together we've already created a stack of content that we're really proud of – and there's much more planned.
Check out some of the cool stuff we've already published on Time Extension:
The best news is that, because we operate a single sign-in account across all of our sites, you don't need to create a new log-in to join the Time Extension community – you can head over, log in with your existing account and start leaving comments. We hope you like the new site!