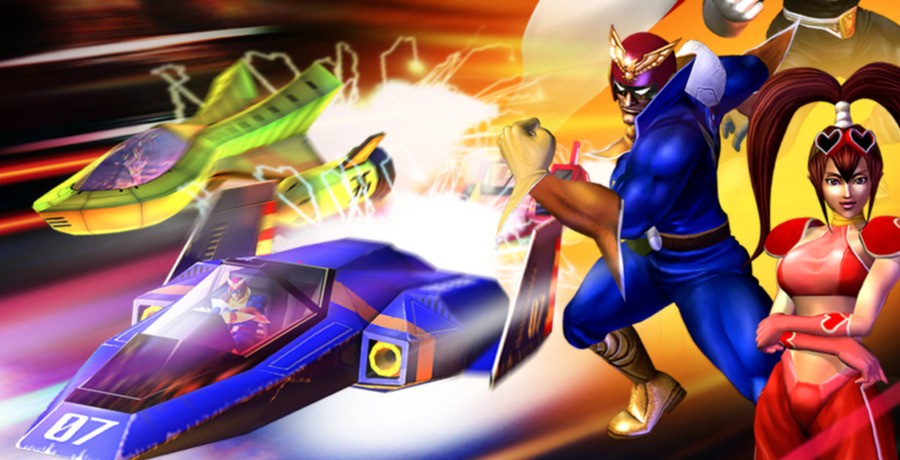 With a summertime Nintendo Direct seemingly sidelined this year (well, the first weeks of September would technically still be summer, but you know what we mean!), various leaks and rumours have been one of the main sources of conversation to keep the online Nintendo community excited. One such rumour that's currently doing the rounds — as flagged by My Nintendo News — suggests that Nintendo has some juicy F-Zero news ready to drop soon.
The potential 'leak' comes courtesy of @SyluxHunter, a relatively new voice in the rumour community, but one who has been proven correct in their predictions on several occasions. Last month they nailed the release date for Bayonetta 3, as well as correctly predicting the games discussed in June's Nintendo Direct Mini: Partner Showcase.
Disguised via voice-altering technology, SyluxHunter recently took part in an interview with the Nintendo-centric YouTube channel, SwitchForce, where they announced a cryptic clue about what is next for Nintendo, simply replying with the following: '00110010 00110101 00100000 00110111 00100000 00110010 00100000 00110001 00110110 00100000.' (Check out the timestamped video here to see SyluxHunter's response to the question.)
Now, we don't know about you but that series of numbers did not immediately scream 'F-ZERO NEWS INCOMING!' to us; however, Twitter users quickly deciphered the binary code, with @BozoChozo realising that the numbers corresponded to the letters of the alphabet 'YGBP' = You Got Boost Power,' stating "It's obviously F-Zero."
SyluxHunter was quick to confirm this theory, though they warned that the announcement may not be quite as large as you might hope:
What this amounts to is galaxies away from an official confirmation, of course, and should be taken with a good healthy pinch of salt. It is true that SyluxHunter has been on the money in the past, though the lack of any real information here leaves us with one eyebrow brushing the ceiling.
Our boost power might be returning in some form, perhaps, but it's too early to put your foot on the gas just yet. Please don't play fast and loose with our hearts, Sylux! We've been hurt before.
What do you think of this rumour? What could the F-Zero announcement be? Let us know your thoughts in the comments!
[source youtube.com, via mynintendonews.com]