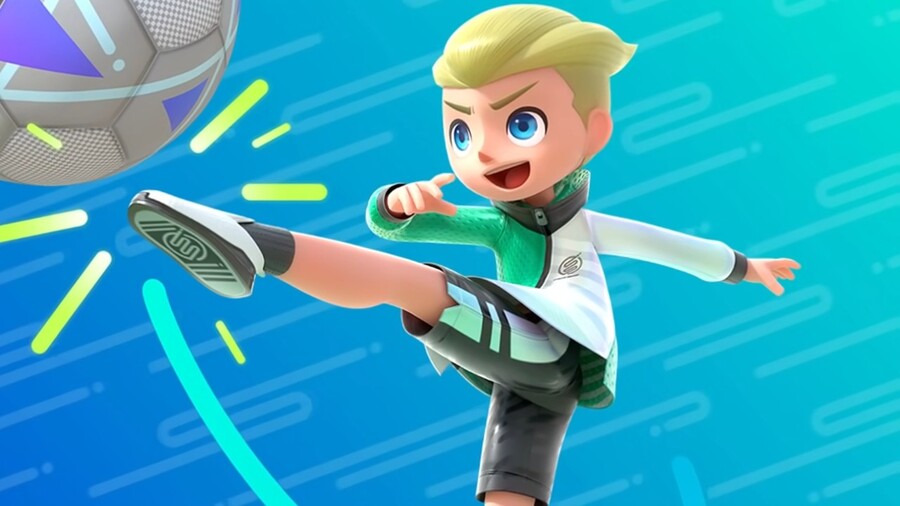 Nintendo Switch Sports has become a family staple since its release back in April, with Nintendo rolling out new costumes weekly. But now the game is about to receive its biggest update yet.
Releasing at 6pm PDT on 26th July, this update will add new functionality to the Leg Strap accessory in soccer. This strap, which has a slot to pop one of your Joy-Con in and can be worn on your leg, will now be useable in modes outside of Shoot-Out mode. From next week, you'll be able to use your Joy-Con to kick about the ball in Four-on-Four and One-on-One Football matches.
Other new features are being added to the game, too. In Volleyball, you'll now have a few new moves available to you — Slide Attack and Rocket Serve. Those sound like two moves we don't want to be on the receiving end of!
Brand new ranks, S Rank and ∞ Rank, are also being added to the online Pro League, which means you'll go up against tougher players online. Will you be aiming to be the best at online motion-controlled sports?
Nintendo also reconfirmed that its next update will come in the fall when the company will be adding Golf to the game.
We'll update you as soon as we have the patch notes and all the information from this upcoming summer update. for now, you can check the full update over on Nintendo's website.
Are you still playing Nintendo Switch Sports? Will you be using the Leg Strap in these modes? Let us know!
[source nintendo.com]