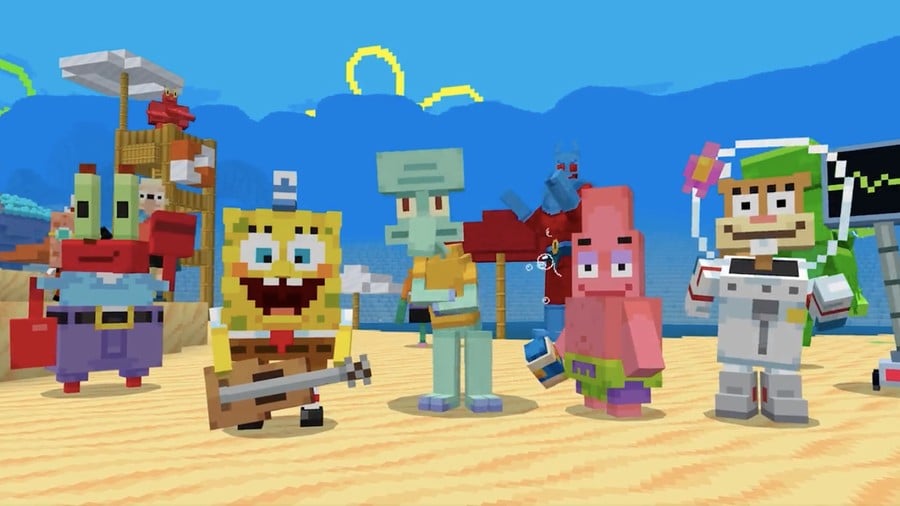 After the release of a Lightyear add-on last month, Minecraft is continuing down the entertainment route with their latest SpongeBob SquarePants DLC — and it's now available from the Minecraft Marketplace.
The latest addition to the popular block-building franchise allows you to explore Bikini Bottom as a host of characters from the show — SpongeBob's pants don't come squarer than this.
Aside from pure exploration, the DLC also provides some unique games and missions such as helping Mr. Krabs make as much money as possible and attending Squidward's clarinet concert.
With this joining the likes of Lightyear, Minions, Sonic and Angry Birds as readily available Minecraft DLC, the SpongeBob DLC continues to draw people back to the game through its enviable links to some of the most popular properties and franchises.
It is certainly only a matter of time before the next enormous property undergoes the block transformation, but what will it be? While the upcoming Super Mario movie seems like a clear choice, perhaps Mojang will surprise us all.
What franchise do you think will enter the Minecraft world next? Grab your pickaxe and head on down to the comments to let us know!
[source twitter.com]