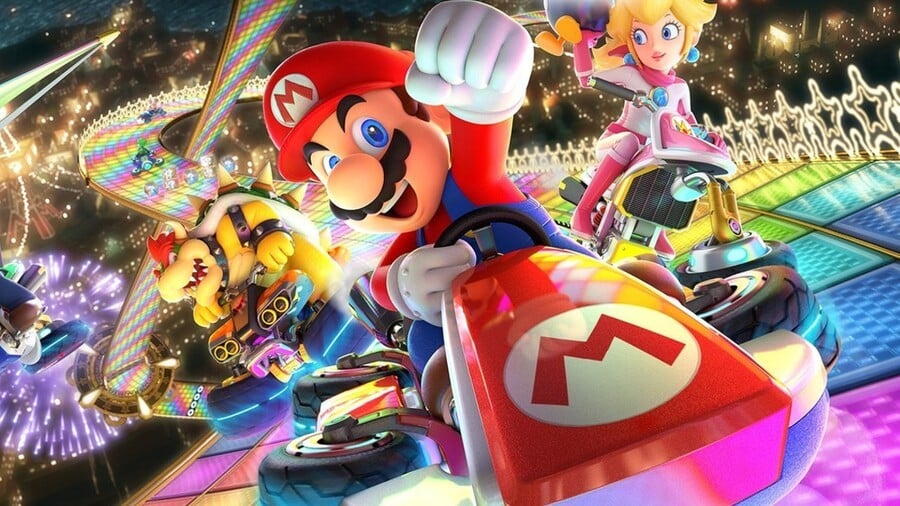 Ever since the release of the Mario Kart 8 Deluxe Booster Course Pass: Wave 1 (quite the mouthful, we know) back in March, we have been eagerly awaiting news of when the second wave is likely to drop. While there has been no official word from Nintendo, planned maintenance in the game for tomorrow has got us hopeful.
News of the Mario Kart 8 Deluxe maintenance comes courtesy of @NinStatusBot — an account used for updating players on scheduled breaks in gameplay throughout the day. It is stated that the game will be down for just over an hour between 10 and 11pm EST — leaving plenty of time for Nintendo to make Wave 2 preparations.
We are well aware that this is no sure-fire confirmation that more tracks will be made available to us, but it's been over three months since Wave 1 dropped and fans have eagerly been anticipating an official word from Nintendo.
Just over two weeks ago, we reported that a Japanese 7-Eleven had potentially teased an upcoming Booster Course announcement, and tomorrow's maintenance wouldn't be far out from that rumoured timeline.
We won't know for sure what tomorrow's maintenance will bring until it's over (or unless word comes from Nintendo), but we are hopeful that it's almost time to start your engines up again.
What courses do you hope the new Booster will bring? Drive on down to the comments to let us know!
[source twitter.com, via gonintendo.com]