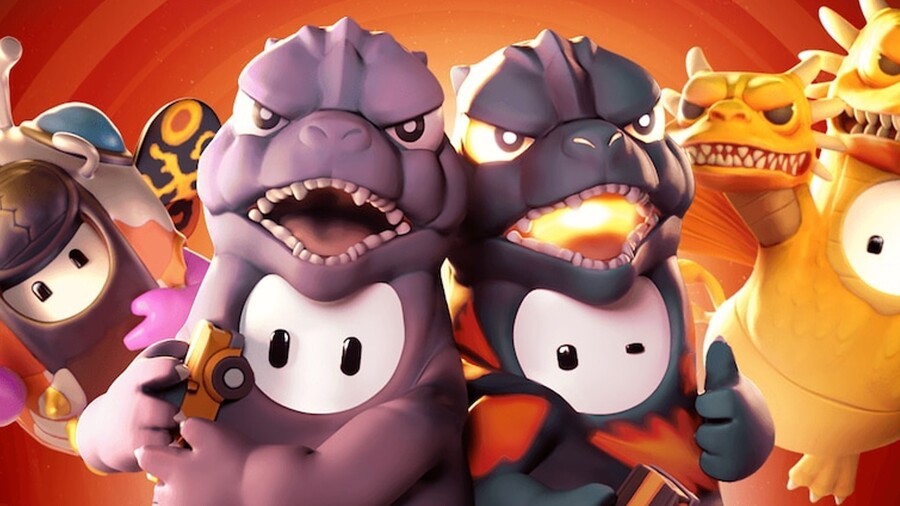 Fortnite may have almost everything, from multiple Batmans (or Batmen? Batsmans?) to a Dune crossover, but do they have Godzilla? No they do not. Fall Guys does, though — in fact, it has two, plus Godzilla's girlfriend, Mothra.
Starting today, July 21st, four new costumes will be made unlockable in the game: Godzilla, Godzilla 1995, Mothra, and King Ghidorah, with a special costume, Mechagodzilla, available only to season pass holders. Some of the costumes are not technically new — the Godzilla one, for example, was made available for a few days in 2020 — but this is the first time it's been possible to unlock them on the Switch, since the release of the free-to-play game in June 2022.
You can nab these nifty kaiju costumes from today until July 25th, excepting Mechagodzilla, who will be available until the end of Season One on the 29th August. The costumes are available on their own, or as one of two bundles:
Godzilla & Godzilla 1995
Mothra & King Ghidorah (also includes a Nameplate and Nickname)
If you prefer your kaiju small and cuddly, there's also a Fall Guys Godzilla plush available in the store, which costs $39.99 / £33.99 and will begin shipping in October.