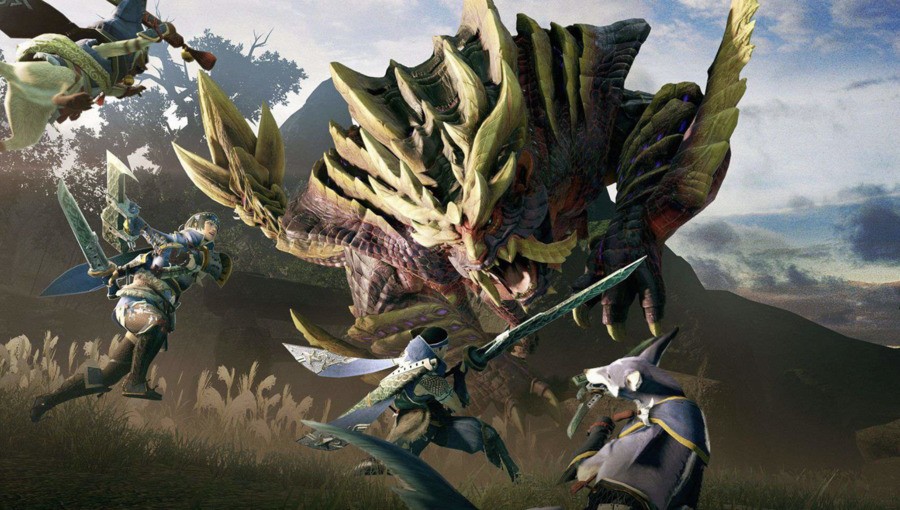 Capcom has presented its Q1 financial report for FY2022, highlighting some seriously impressive cumulative sales for its key franchises.
Despite reporting a downturn in sales and profits YoY (due in part to the launch of Resident Evil Village during the same period in 2021), Capcom's catalog sales grew steadily year-over-year, from 8.8 million to 9 million. The company states that its plan for FY2022 is proceeding as expected with no major changes earmarked for the remainder of the period.
Regarding sales for its key franchises, Resident Evil unsurprisingly remains the top dog, reaching an absurd 127 million unit sales since the franchise's inception in 1996. Monster Hunter, however, is proving to be a roaring success, reaching 84 million unit sales. The recently released Sunbreak DLC gave the series a healthy boost, selling 2.5 million copies during Q1.
Elsewhere, the Mega Man franchise has now reached 38 million units sold, no doubt helped along with the numerous compilation releases over the years, including Mega Man Legacy Collection and Mega Man Zero/ZX Legacy Collection. During the Nintendo Direct Mini Partner Showcase in June, Capcom announced that Mega Man: Battle Network Legacy Collection will be making its way to Switch in 2023; we're expecting its release will nudge the franchise over 40 million sales in due course.
The Devil May Cry franchise is creeping up the scale with 26 million units sold across the five core titles and the Ninja Theory developed DMC: Devil May Cry. The Switch saw launches for the original three titles on the eShop back in 2019 and 2020, which undoubtedly gave the franchise a nice boost alongside Devil May Cry 5: Special Edition on PS5 and Xbox Series X/S.
Finally, the Dragon's Dogma franchise has reached 6.8 million units. Naturally, the franchise currently only consists of the core Dragon's Dogma game released back in 2012 and the expanded Dark Arisen title, which launched on Switch in 2019. Dragon's Dogma 2 was announced by Capcom earlier this year, but its release on the Switch is currently up in the air.
The numbers are certainly impressive, demonstrating the widespread global appeal for Capcom's core franchises. In terms of the future, fans of Monster Hunter's Sunbreak expansion can expect free updates well into 2023 for the title, and Resident Evil fans can look forward to a long-awaited remake of Resident Evil 4 in March 2023 (just not on the Switch...sorry).
What do you make of the sales numbers from Capcom? Will Monster Hunter catch up to Resident Evil? Let us know in the comments!
[source capcom.co.jp]