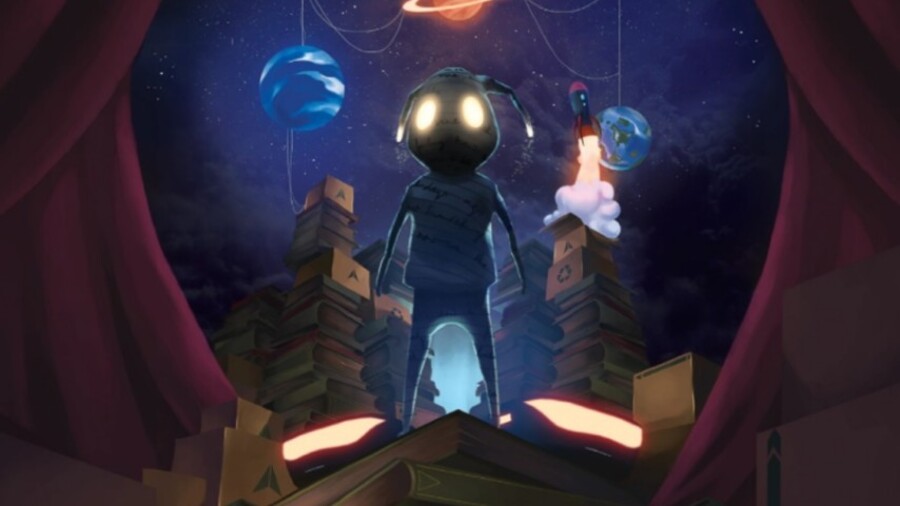 After only a very short time, A Tale of Paper is receiving a remaster. Titled A Tale of Paper: Refolded, the game will be releasing on Xbox Series consoles, Xbox One and PC on 19th August, with a Switch eShop (and PS5) release confirmed for later in the year, Gematsu reports.
You would be forgiven for forgetting about A Tale of Paper — the Little Nightmares-looking adventure game that was listed for a Switch release last year before disappearing without a trace. This remaster will be correcting that, bringing the original game to the console while also adding three prequel chapters alongside new playable characters.
Check out the official game blurb from Steam below alongside some of the features that the remaster has in store for us:
A Tale of Paper is a puzzle-platformer that tells the story of Line, a magical character made of paper who can use origami to change its shape. Transform into a frog, a rocket, a bird and more as Line embarks on an emotional journey to fulfill the dream of its creator.

Key Features
- Paper shape transformations: Jump high as an origami frog! Turn into a paper plane and soar! Discover seven forms, each with its own pros and cons
- A small hero in a big world: Overcome challenges, solve puzzles, and escape danger as you journey across beautifully crafted environments
- A narrative without text: Explore each level and find hidden collectibles to unveil the heartfelt story behind A Tale of Paper
- Discover bonus chapters: Complete the main adventure and unlock three prequel chapters, with a new character, new abilities, and new challenges
If A Tale Of Paper: Refolded looks up your street then keep your eyes peeled for an official Switch release date from developer Open House Games. With PS5 owners also waiting to hear about an official release date, we can't imagine that we'll have to wait that long.
What do you think of this game? Let the discussion unfold in the comments below?
[source gematsu.com]