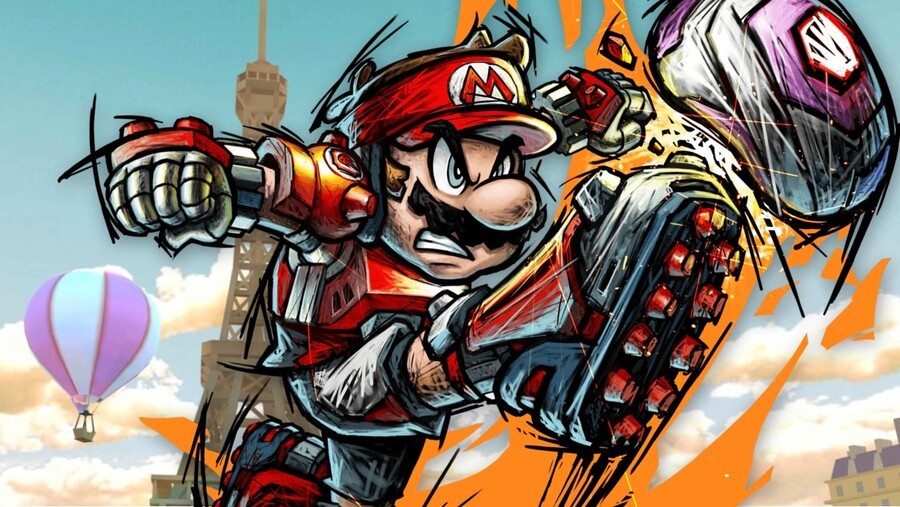 Ah, the beautiful game. It's the world's most popular sport, so news that Mario Strikers: Battle League has already overtaken lifetime sales of Mario Golf: Super Rush in Europe less than a month after release may not come as a massive surprise, even if Super Rush has been out for over a year. We're big golf fans here at Nintendo Life — any excuse to wear loud trousers — but of course a football game is going to do better! Being based in the UK, we're legally required to love football more than any other country. Except that's not true, if physical European sales of Mario's latest kickaround are anything to go by.
According to GSD (Games Sales Data) physical sales figures from GameIndustry.Biz's June report, it's not the UK but France who has demonstrated the lion's share of the soccer love on the European continent — at least where Mario is concerned — with 40% of all physical copies sold so far going into the hands of French football (and Switch) fans.
GameIndustryBiz's Chris Dring highlighted GSD's stat on Twitter:
This data only takes into account physical sales in Europe, so it's possible that other countries bought more digital copies. Germany came second in the rankings with just over 19%, with Spain taking the bronze with around 10% of Euro sales. No, 'the home of football' couldn't even crack the top three!
Battle League came in at number three on the June European all formats chart behind F1 22 and FIFA 22 — both of which have digital sales included in GSD's data, remember (Nintendo doesn't disclose digital sales for inclusion, unfortunately). In the UK, the game sold well in its launch week, but fell to number 11 in the Switch sales charts this week.
From a physical point of view, then, it's France that seems to have the biggest footy fans, at least the Mushroom Kingdom rules version of the sport. In our review, the lovely Alex called it "the best sports game on Switch right now", so much like the fine people of France, we too were enthusiastic.
Surprised? Think the UK will make up ground when the World Cup rolls around? Let us know below how you've been enjoying the game since release, or if you're more of a golf person.
---
Further reading:
[source gamesindustry.biz, via twitter.com]