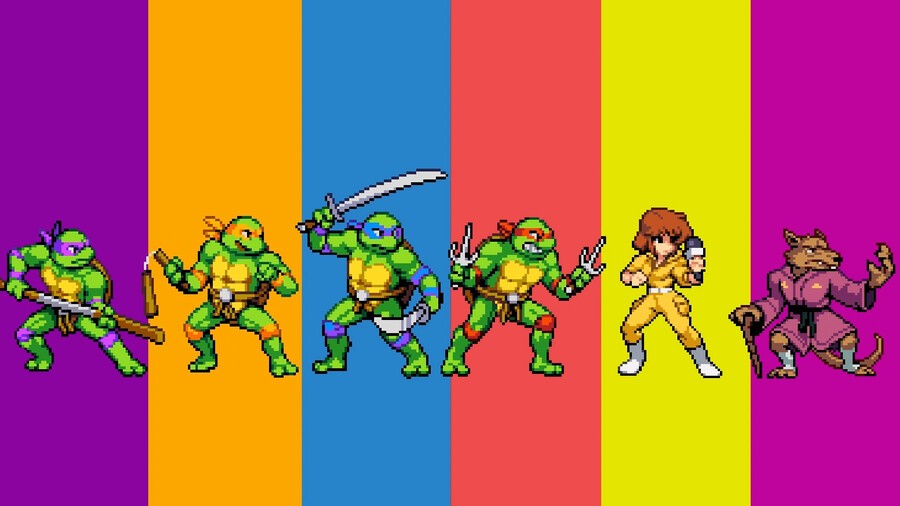 Update #2 [Thu 9th Jun, 2022 20:17 BST] It's official! Shredder's Revenge launches on 16th June on the Switch.
The date — which was leaked as per the story below — has been confirmed at Summer Game Fest today. Casey Jones is now a confirmed playable character, and you'll be able to play with multiplayer (locally and online) with up to six players. That's more than enough for a pizza party!
Teenage Mutant Ninja Turtles: Shredder's Revenge will cost $24.99 on the Switch eShop. You can check out the new trailer from Summer Game Fest below.
---
Update [Thu 9th Jun, 2022 16:35 BST] Geoff Keighley has confirmed that Teenage Mutant Ninja Turtles: Shredder's Revenge is indeed going to be part of tonight's Summer Game Fest opening showcase.
All the host has said on Twitter is that there will be "world premiers" and "new content", so it might just be some new gameplay, but maybe we'll get some news on a release date tonight? Maybe? We can hope.
---
Original article [Thu 9th Jun, 2022 10:00 BST] Dotemu and Tribute Games' Teenage Mutant Ninja Turtles: Shredders Revenge is due for a release this summer, and despite a few physical release announcements — including a stunning Classic and Radical Edition — we don't have anything more concrete.
One Twitter user, @the_marmolade, has spotted something that might give away when we can start kicking shell and eating pizza. The South Korean eShop listing for Shredder's Revenge lists the upcoming beat 'em up's release date as 15th June. That's in less than a week!
This could be an error, but if it isn't, then it sounds like our June is about to get a bit more radical. Rumours of a Direct are circulating too, but Nintendo is yet to announce anything. Summer Game Fest also officially kicks off tonight at 7pm BST, so we may hear more Shredder's Revenge info there.
Regardless, 2022 is an exciting year to be a Turtles fan what with this spiritual successor and The Cowabunga Collection
Let us know if you're excited for Teenage Mutant Ninja Turtles: Shredder's Revenge in the comments!
[source store.nintendo.co.kr, via twitter.com, mynintendonews.com]