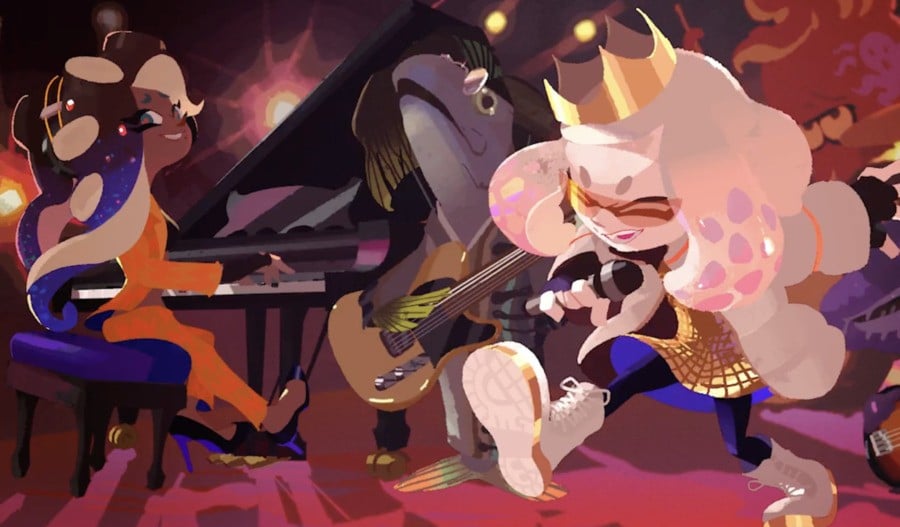 Splatoon 3 is due for release on Nintendo Switch this coming September and Nintendo is consistently releasing new information, footage, and music from the game to ramp up excitement.
The latest info dump is in the form of a new song from the fictional band 'Damp Socks' called 'Candy-Coated Rocks'. It's very much your quintessential Splatoon music and fits in well with the theme of the franchise.
The preview of the track lasts for just over a minute, but it's definitely a catchy number, to be sure! It's also not the only new track shown off so far; we caught a glimpse of another piece of music titled 'Sea Me Now' back in May - you can check that one out right here.
In addition to music, Nintendo has also shared some new hairstyles that you'll be customising your Inkling characters with, along with a plethora of new weapons that will feature in the game.
Splatoon 3 will launch on September 9th, 2022.
What do you think of the new music track? Are you excited to pick up Splatoon 3? Let us know!
[source twitter.com]