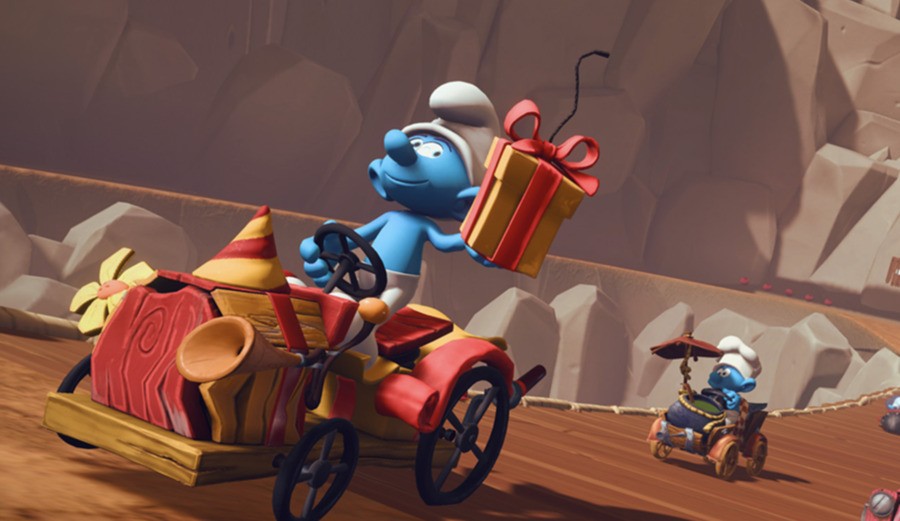 Publisher Microids has announced Smurfs Kart, a race kart game starring, uh... The Smurfs!
Little has been divulged on the upcoming game bar its rather vague Winter release window, but we do have a brief summary along with a selection of in-game screenshots to peruse over.
Here's the low down:
It's time to heat up your engines! Choose your Smurf – each one having their own kart and unique ability – and take part in wild races!

Start off strong, find shortcuts, use the right items at the right time to pass your opponents and become the village's best kart driver!

Play solo or with friends and family, should you be a beginner or the most trained driver… get the pole position and show others who is the fastest Smurf of all time!
Microids previous Smurfs game - The Smurfs - Mission Vileaf - launched in 2021 and focused on 3D platforming. Its release featured a physical 'Smurftastic Edition' with additional goodies included, so it's not entirely out of the question that Smurfs Kart will feature something similar.
Are you interested in checking out Smurfs Kart? Let us know with a comment!