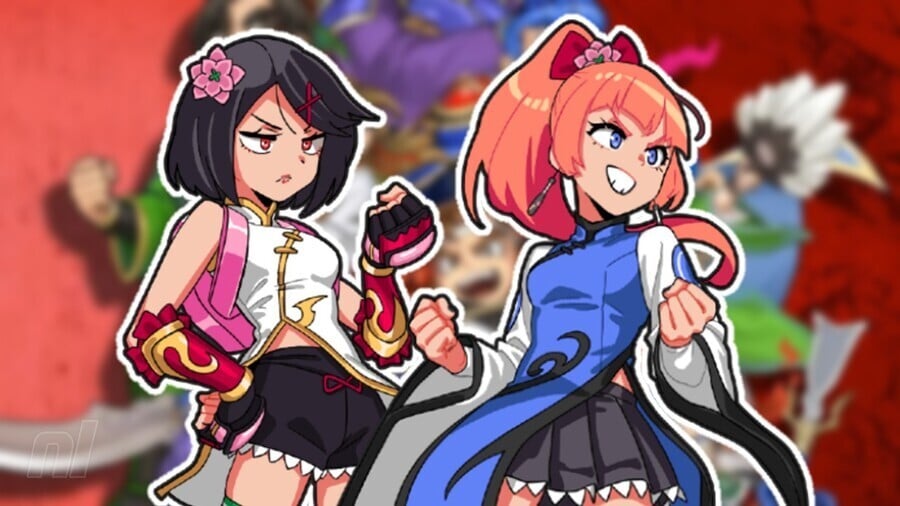 Following last week's brand new trailer for the latest entry in the Kunio-kun series — River City Saga: Three Kingdoms — publisher Arc System Works and developer APLUS Games have announced that Misako and Kyoko from River City Girls will be fully playable!
You'll be able to play as the heroes from River City Girls in Three Kingdoms' 'Battle of Red Cliffs' mode, a ten-stage mode that you can play with up to four people. In this mode, you'll have access to a roster of 24 characters. You'll need to fight your way through enemies, bosses, and trials, alone or with a friend.
To fit in with the game's retelling of Romance of the Three Kingdoms, this pair joy the roster with appropriate redesigns that, fit in with the new setting, capture the girls' personalities, and reflect their designs from River City Girls.
River City Saga: Three Kingdoms is out on 21st July on Switch, so you'll be able to get brawling again in a little over a month. Will you be checking out 'Battle of Red Cliffs' with Misako and Kyoko? Let us know in the comments!
[source gematsu.com]