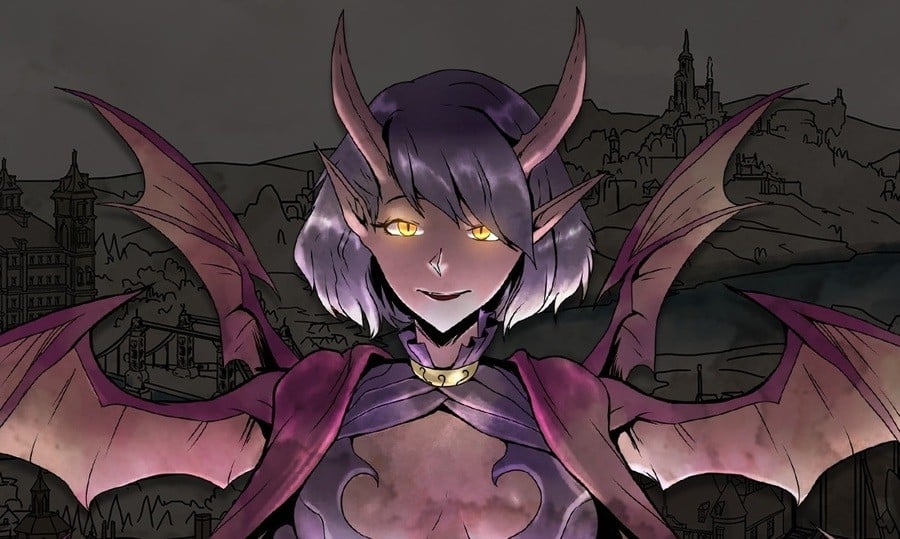 Announced during the Guerlilla Collective Showcase last summer, Indonesian developer GameChanger Studio's upcoming dating sim, My Lovely Wife, now has a release date! But this is a morbid romance game with a difference.
The game is a spiritual successor to My Lovely Daughter, which is an alchemy sim that tests your resolve — how far will you go to resurrect your dead daughter? To do this, you had to use alchemy to create homunculi, raise them as if they were your own kids, then murder them. That's just delightful, isn't it? And the father in question is a man called Faust, which just bodes extremely well considering the origins of the name.
My Lovely Wife follows a similar premise but follows a man with a much more normal name — Jake. No prejudging this time. Jake's wife has recently passed away, but a mysterious figure offers him the chance to bring her back. Jake is given the power to summon succubi to gather Carnal Essence, which can be used to bring her back from the dead. And given what succubi are known for, you can imagine just how they get that Carnal Essence.
The alchemy elements from My Lovely Daughter are still present, but now you've got to manage lots of succubi to get them to draw out the essence — even if it means betraying them. There are 20 succubi to keep happy, and sometimes that can mean falling in love with them yourself. But to get the most Carnal Essence, you have to listen to the needs and feelings of the succubi, and they all have their own unique desires.
With 42 different endings, there's plenty of reason to take a second or third bite out of the game. This unique and seductive game has plenty to offer, and here's what you can expect when the game launches next month, from Neon Doctrine's press release:
KEY FEATURES
- A mix of dating, management and alchemy simulations in one game.
- Get to know each of the twenty different succubi: their stories, their wishes, and their personalities... Before you betray them.
- Over forty endings including one for each of the succubi as well as two main endings for following through on Jake's dark desires.
- A gothic fantasy art style befitting the game's grim nature.
- An eerie soundtrack to send shivers down your spine.
- An uncanny love dilemma as Jake must crush the lives of others to save his dear Luna.
Its sketchbook-like anime style and combination of alchemy, management, and dating elements mean that you'll be getting a romance game quite unlike any other.
My Lovely Wife launches on 8th June on the Switch eShop — and if you watch the trailer below, you'll completely get why this isn't one for the kids.
Will you be picking the game up when it launches on 8th June? Let us know.