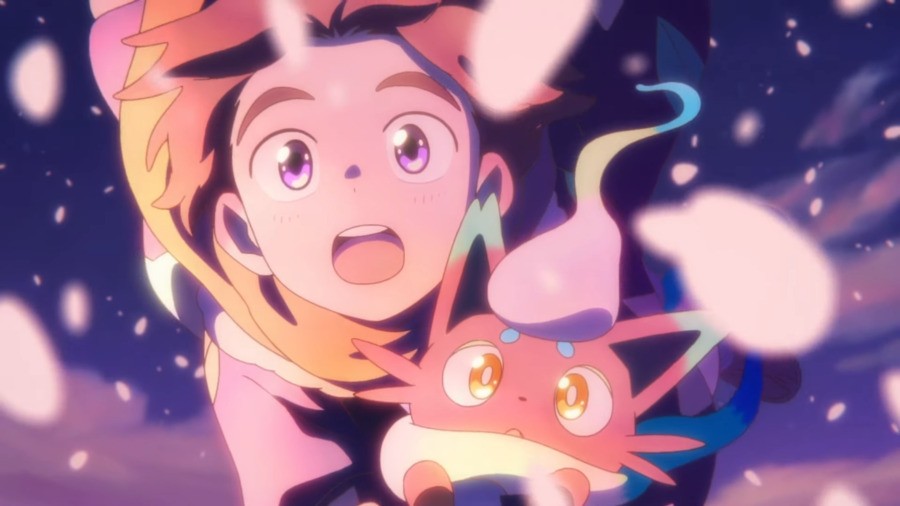 We have to say, The Pokémon Company has been absolutely killing it with its short animated series over the past few years. And it now has what looks to be another stunning series, as the first episode in the Pokémon Legends: Arceus anime series, Pokémon: Hisuian Snow, is out now and available online!
Hisuian Snow follows Alec, a young boy who meets a Hisuian Zorua out in the wild. The people of Hisui believe that Pokémon are hostile and that they can't live in harmony with humans — just like in the game — but Alec's encounter with the cute little fox leads to the boy questioning that belief. Also, a shiny on your first try? That's a bit unfair!
Fire Emblem: Three Houses voice actor Chris Hackney has also confirmed that he's the voice of lead character Alec, and he does a fine job from what we can tell so far:
The animation style is beautiful, and the episode captures the calm essence and mystery of wandering around the wild areas in Legends: Arceus. it's only a short watch, and for the look and music alone, it's totally worth it. We applaud the work of Wit Studio on the show.
Have a watch of episode one, Onto the Icy Blue, below! Then let us know what you thought of it.
[source twitter.com]