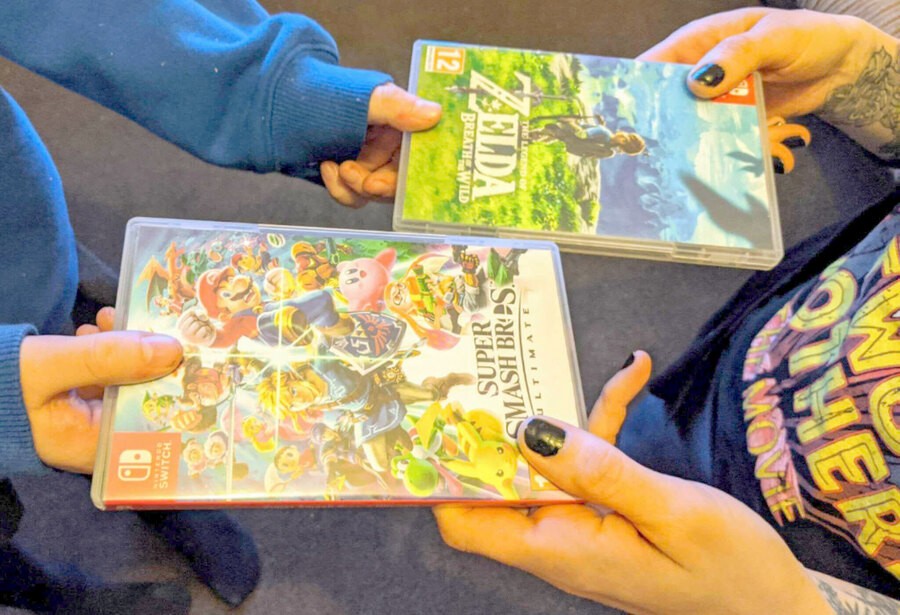 Video games aren't cheap, and if you only have a modest source of income then buying new ones isn't something you can do regularly. There are, of course, high street stores which offer trade-ins against other titles, but the part-exhange price is almost always far less than the resell price (these stores have to turn a profit, after all), which means you can sometimes lose quite a lot of cash when trading in your expensive games for new ones.
That's where Game Swap Shop UK comes in. The organisation first started life as a Facebook page back in 2005 but has now evolved into a fully-fledged website with over 600 trusted traders – and it has recently made its way to the finals of the SME Cambridgeshire Business Awards in two categories: 'Website of the Year' and business Innovation.
"Since we first started as a Facebook group. we have saved the UK general gaming public almost £400,000 and well over 1 million worth of games have been sent across the UK," explains Game Swap Shop UK's Daryl Williams. "We're an online video game swapping system based on trust. No buying or selling allowed. No deposits needed and it is free to join and use. We are hoping to be the future of second-hand video gaming, making being ripped off with the high street 'trade-in' value a thing of the past. So many low income families are joining to make sure their kids can play a new game every week and it costs them next to nothing, just postage."
The process is simple. You sign-up on the site and either post details of the items you wish to swap or browse the other listings to find something you fancy (the site encourages its users to upload photos of the items in question). Once you've agreed a deal with the other person, you both post off your items. Because the site uses a 'trusted trader' network, you can be confident about the trade and won't get caught out (a full list of rules can be found here).
There are two membership levels - 'Basic' is entierly free to use, but comes with limitations, such as adverts. 'Premium' costs £6.99 a year and offers benefits such as alerts, access to exclusive competitions and an ad-free browsing experience on the site.
As well as being recognised in the SME Cambridgeshire Business Awards, Game Swap Shop UK has also been shortlisted for three Peterborough Telegraph Business Excellence Awards and has been featured on the likes of BBC sounds and BBC Radio Cambridgeshire. Furthermore, the site recently managed to raise an impressive £3000 for Great Ormond Street children's hospital.
Have you used this service in the past? Let us know what you think by posting your thoughts below.