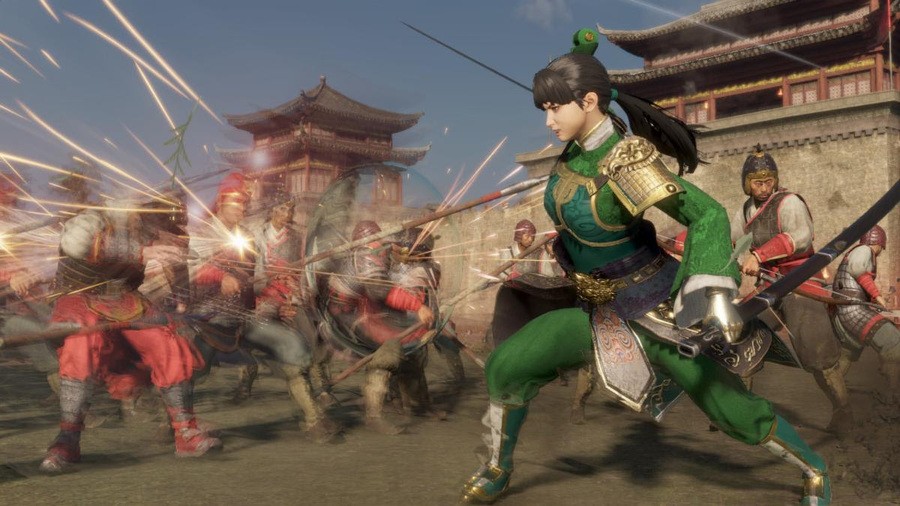 Fans will be able to check out Dynasty Warriors 9: Empires on Switch and other platforms before the game launches next month thanks to a free demo going live today.
Available on the Switch eShop, the demo features the game's all-new evolved castle sieges including both invasion battles and defense, letting players storm the enemy castle or fight to defend their fortress in what's said to be a "challenging" tutorial. You'll also be able to check out its 'edit' mode, where you can create your own officers before taking them into battle.
The best part here is that any characters you create can be transferred over to the full game (as long as you purchase the game on the same platform). Here's what the full game will offer next month:
■ Command your armies freely! Exciting Castle Sieges!
Combat has evolved from the "Battles" of previous games into "Castle Sieges" that occur in the area around each castle. In an always changing environment, use devious planning and military might to enjoy this new style of battle where the biggest question is "What's the best way to take this castle?"

■ Politics System, where an Officer's character and trust can strengthen the country.
In Politics, the choices of and the interactions between officers will determine the foundations of a force. Players are able to experience a variety of lifestyles, playing as Rulers, Generals, Unaffiliated officers, and more. Furthermore, an officers' interactions with other officers will help to strengthen the country they are a part of.

■ Live dramatically! The evolved "Edit Mode".
The game includes the Edit Mode, a series favorite. Players can create their own Custom Officers from a wide range of parts.
With the 94 Musou Officers and over 700 Generic Officers that appear in DYNASTY WARRIORS 9, players can more dramatically populate their very own Dynasty Warriors experience.
Dynasty Warriors 9: Empires launches on Switch on 15th February, and will also release on Xbox and PlayStation consoles, Steam, and Google Stadia.