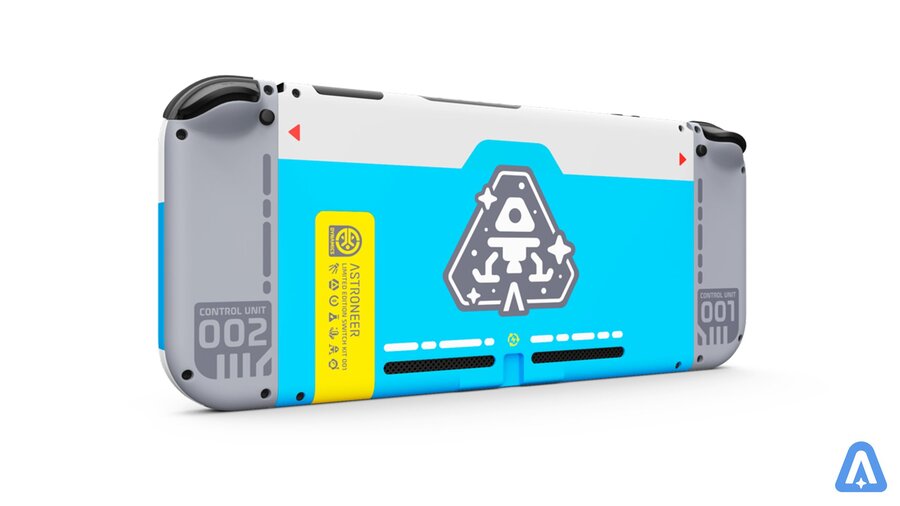 Astroneer just came out on the Nintendo Switch, and now Nintendo Switch is coming out on the Astroneer. That is to say, there's a new Nintendo Switch in an Astroneer design. Yeah.
It's not an official design from Nintendo, like the Diamond and Pearl one that came out last year, but a collaboration with Switch customising pros ColorWare. You might remember their name from when we took a look at their lovely custom Joy-Con, or their NES-themed controllers, or when we bemoaned how pricey they were in a rant about Switch customisation options.
To summarise: ColorWare offers some rather enticing customisable Joy-Cons and Switches, and now they're making a limited run of Astroneer-themed Nintendo Switches to commemorate the game's release. That's all the information we have for now, other than these nifty space-Switches being available to get in giveaways soon...
Have you got a custom Switch? Do you like the look of this one? Let us know your thoughts in the space-comments below.
[source https]