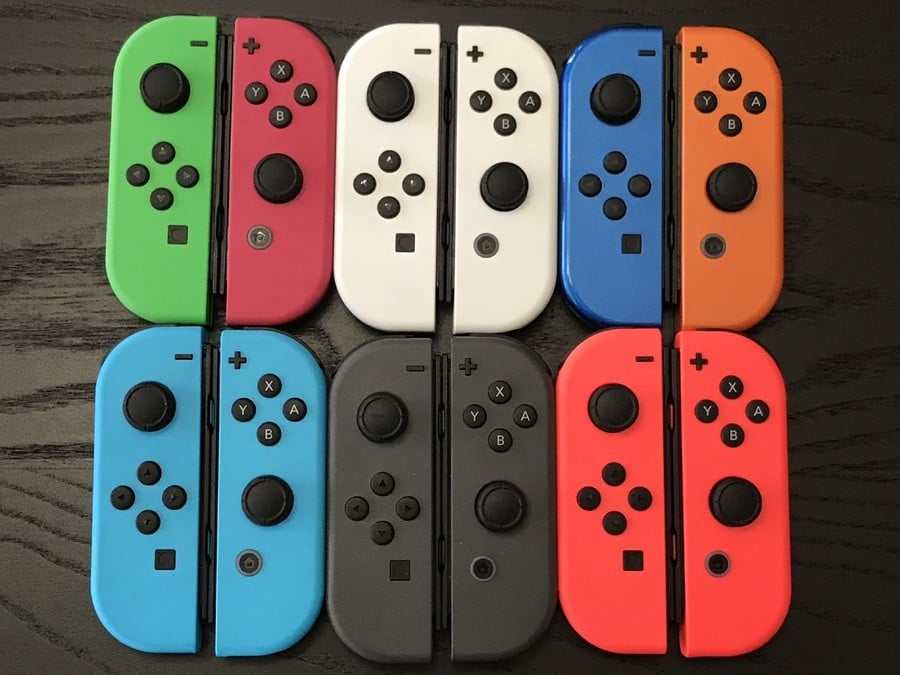 Some time ago, Colorware - purveyors of all things colourfully customised - sent over a few sets of Joy-Con they had painted for us to review. Not content to simply fawn over the admittedly gorgeous paint job they applied, we wanted to thoroughly test them, not only to make sure the paint job stood up well to wear and tear, but to make sure the Joy-Con themselves performed as well as the unmodified product.
We're pleased to report that Colorware's Joy-Con do indeed hold up to scrutiny, looking good even when compared to Nintendo's own colour variants. The paint job is every bit as good as the real deal, and you have a lot more options from which to choose, including those gorgeous NES-Style ones. 
A set of custom painted Joy-Con will set you back $149, so it's a bit steep, but that price includes the hardware, so you're really only paying about a $69 premium to get a hue that may never be officially available. If that piques your interest, take a look at the pictures below to get an idea of just how these painted Joy-Con look on an actual Switch console.
Now that you've seen these products in a real-world setting, do you have a mind to add some colour to your own Joy-Con? Let us know what you think of these with a comment below.
Special thanks to Colorware for painting our Joy-Con for use in this feature.
[source colorware.com]