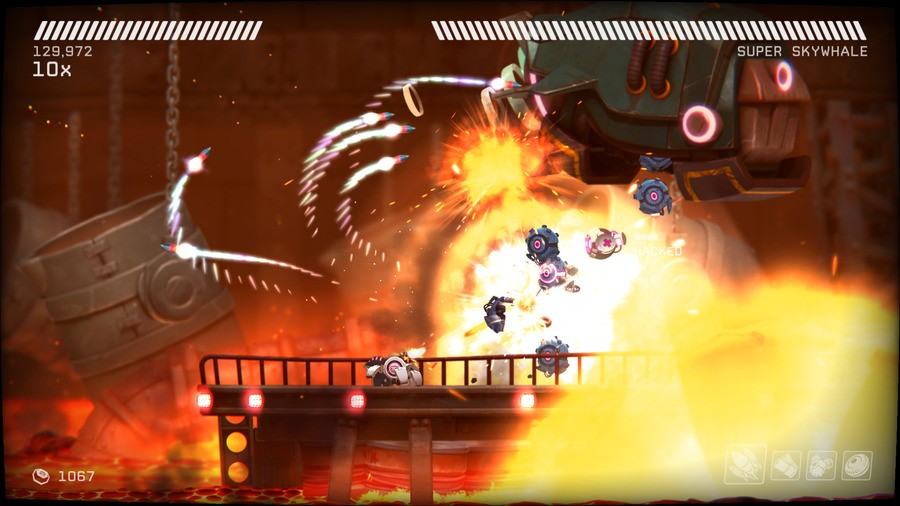 Two Tribes is a name that's likely familiar to eShop enthusiasts, in particular from the 3DS and Wii U era. Well known for its original Toki Tori, which recently had a re-release of the Game Boy Color original through Limited Run games, on the Wii U and 3DS the company developed and published a range of excellent games, like EDGE, RUSH, Toki Tori 2+ and RIVE. The latter two are particularly relevant in relation to the company's latest announcement, which is that it's made the PC version of its bespoke game engine open source.
You can read the full details and access the files on Github, which includes plenty of information to help prospective programmers get started. In terms of Nintendo releases that utilised the engine, Toki Tori 2+ and RIVE are good examples on Wii U and more recently through their Switch ports. RIVE was the studio's last game developed in-house, and has some excellent 2D visuals that move along at a solid 60fps.
The emphasis of the engine is 2D layered visuals with good performance, with the PC version of the engine being the one that's now open source. Some of the company's comments on the release are below:
We, Two Tribes, have used this engine for over a decade. The engine was initially conceived as a Nintendo DS game engine when creating games such as Worms Open Warfare 2. It has since been used on many games for Nintendo Wii, Playstation 4 and PC among others.

It offers basic 3D functionality, but the main focus for Two Tribes has always been 2D games, so this is where it really shines! Our games always strived to run at 60 frames per second while offering great layered 2D visuals.

We decided to release the PC version of the engine on Github (see license below) and can't wait to see what other developers are able to create with it!
It's a really nice move from the company, which is returning to some activity after a hiatus. It's also worth noting that both Toki Tori 2+ and RIVE: Ultimate Edition have massive discounts right now on the Switch eShop.
Let us know what you think of the engine going open source, and if you're a fan of Toki Tori 2+ and RIVE in particular.
[source github.com]