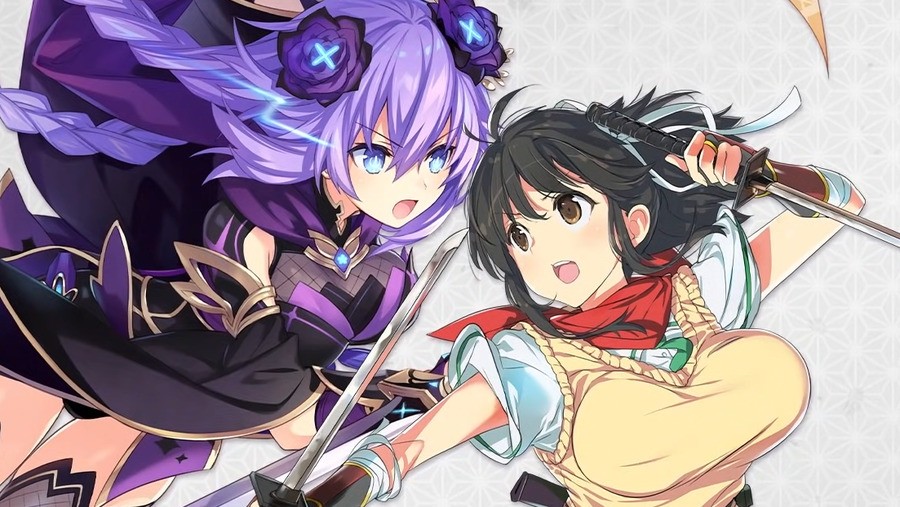 Update: Following on from the Switch announcement yesterday, it's now been confirmed Neptunia x Senran Kagura: Ninja Wars will be making its way across to the west in Spring 2022.
This physical and digital local release will be handled by Idea Factory International. Here's a look limited edition version:
---
Original: The action-RPG crossover hack and slash Neptunia x Senran Kagura: Ninja Wars - which was first released on the PlayStation 4 earlier this year, has been officially announced for the Nintendo Switch.
As the title reveals, it mashes together the Hyperdimension Neptunia and Senran Kagura series, and will be getting a release in Japan on the Nintendo Switch on 17th March 2022. It'll include some additional content, too - such as additional difficulty modes, outfits, and sub events.
To go with this announcement we've got a trailer and some back story from the official game website:
Gamninjustri, a place where all manner of ninjas gather―
As the struggle for control increased between the Daimyos of the nations,
tensions rose between the two great nations, each of which was home to one of the major schools of martial arts.

The Compa Style which has mastered the Ninja Arts based on the Command Technique.

The Honeypa Style which has mastered the Ninja Arts rooted in the Action Technique.

The two camps were stuck in a ruthless competition of skill in order to achieve hegemony, but as they fought on, a mysterious army of mechanical ninjas made their assault.

The mechanical ninja army overran the smaller nations in an instant,
and its leader, Yoh Gamer, made an announcement to the world.
If we hear anything about a local release, we'll be sure to let you know. Is this a game you would be interested in checking out the Switch? Drop a comment down below.
[source gematsu.com]