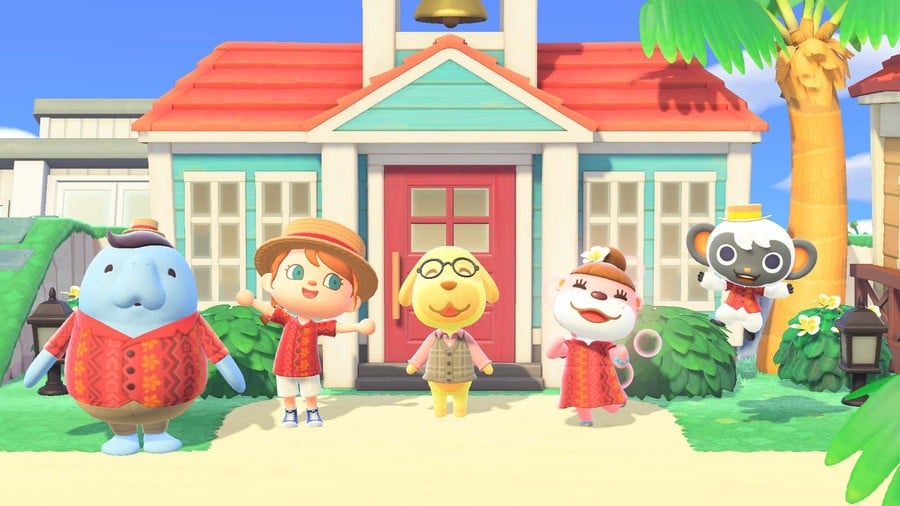 If you've opted to pick up Animal Crossing: New Horizons' new DLC, or if you've got it through Nintendo's Switch Online Expansion Pack, you'll already have seen some of the lovely new content Happy Home Paradise has to offer. There are new characters to meet, new items to get, and plenty more besides, but there's one new feature that might not be immediately obvious.
As anyone who's found themselves having to share a copy of New Horizons will know, one of the base game's most infuriating features is that only one island is available per Switch console and progress is tied to that account. What this means is that if you have multiple users on the same Switch (like your traditional family setup, for example), whoever boots the game up first gets to play the game as normal, while everyone else is forced to live on the same island with restricted gameplay options.
The issue caused quite the outrage amongst fans when the game first launched, with angry buyers – and some who just wanted to jump on the bandwagon – taking to the internet to review bomb the game.
Thankfully, Happy Home Paradise does away with that, allowing all players to enjoy the DLC campaign independently with their very own save data. That's right – even if you're stuck playing second fiddle on your family's main island, you won't have to share duties in Happy Home Paradise and can design your own holiday homes at will. Finally.
Had you spotted this handy feature yourself? Have you been enjoying the Happy Home Paradise DLC? Let us know in the comments.