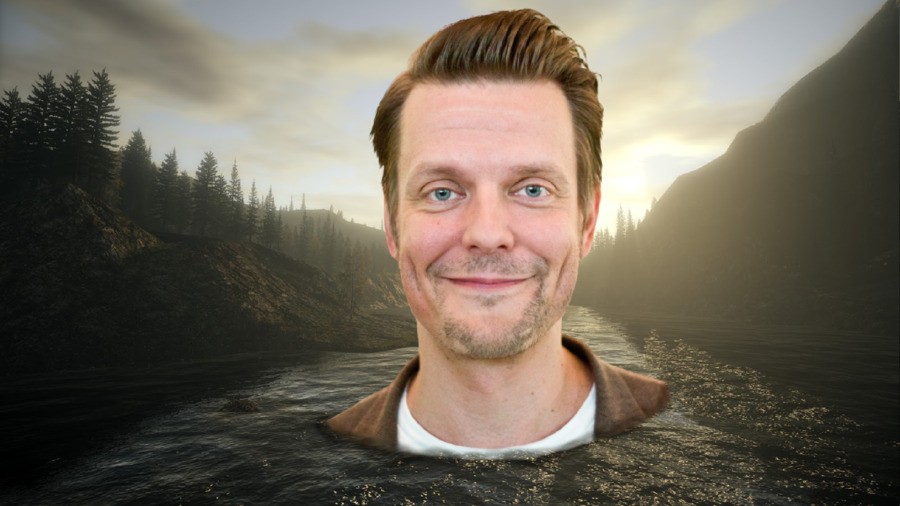 On the video game developer chart of weird to normal, and serious to goofy, where Hideo Kojima is weird/serious and Rare is normal/goofy, you'll find Remedy creative director Sam Lake firmly in the weird/goofy category.
His latest publicity stunt for the release of Alan Wake Remastered is proof of this, as the madman not only jumped into a freezing cold Scandinavian lake ("Cauldron Lake", he says) fully clothed, but also drank coffee in it. Sam, why?
The Coffee Thermos is an iconic part of Alan Wake, of course, but we're a little worried that dear Sam is going to keep up these stunts, and he'll end up getting possessed by the soul of a fridge to promote Control getting remade for the PS7 in a few years.
Alan Wake Remastered has reportedly been rated for Nintendo Switch, but we have no official confirmation on a release yet. The game will come to PC and other consoles next week, on October 5th.
What other developer stunts would you like to see? Randy Pitchford with a pitchfork? Warren Spector, haunted by spectres? Let us know in the comments.
[source twitter.com]