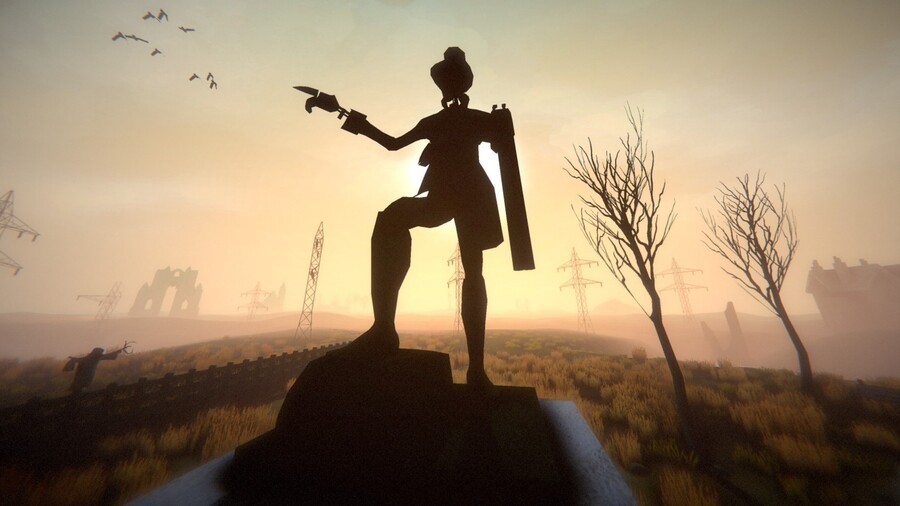 Kickstarter-funded procedural open-world survival-horror stealth video game Sir, You Are Being Hunted is bringing its ten thousand genre prefixes to the Nintendo Switch.
But wait — Sir, You Are Being Improved, too, with a restored multiplayer, a new patch, and a full remaster, known as "Sir, You Are Being Hunted: Reinvented Edition"!
"Explore a procedurally-generated British landscape as you attempt to get home from a world where tweed-wearing robots yearn for your blood. With advice from your faithful butler, Walters, you must employ stealth and survival tactics to escape this terriftyingly funny alternate dimension."
(We're relatively sure that "terriftyingly" is a typo, but you know what British writers are like — constantly making up complete guffins and bimbops when they don't have the exact word — so we're leaving it in there, just in case.)
The patch, which is the first in six years, adds a veritable cornucopia of fixes — which mostly consist of making sure that it runs on new hardware, but also fixing a few bugs here and there.
The game is being polished up by its original developers, Big Robot — who also made The Signal From Tölva — alongside Dutch porting house Den of Thieves.
Sir, You Are Being Hunted: Reinvented Edition will be coming to the Nintendo Switch in Q1, 2022.
[source twitter.com]