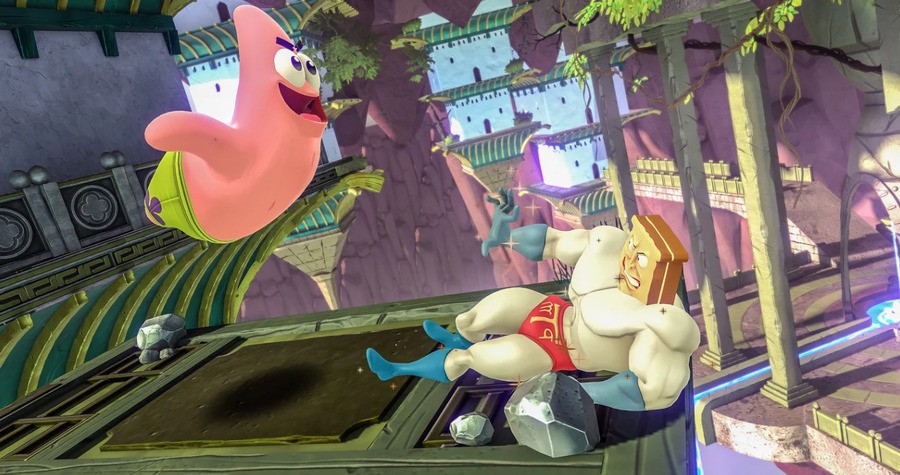 Nickelodeon All-Star Brawl looks rather promising, but one thing a lot of fans have noted so far is that there are no character voiceovers in the game. You can hear the sounds of punches and kicks in battle, and even an announcer, but you won't hear SpongeBob's voice or the trademark lines of other Nickelodeon characters.
The good news is that this could all change in a future update. Speaking to Game Informer, Ludocity CEO Joel Nyström revealed the development team wanted to focus on creating the "best possible gameplay experience" for "core brawling fans" and Nick fans first. Now that this is out of the way, the team will be reviewing its options:
"Our focus was on creating the best possible gameplay experience for core brawling fans and Nickelodeon fans around the globe. It is not as straightforward to do as one might think, and as we continue to build the Nick All-Star Brawl franchise, we will be reviewing all options, which may include adding VO down the road."
The CEO also noted how competitive play was always a part of Nickelodeon's plan with this fighter - even before the team had found a publisher for it. As for DLC, Nyström confirmed the game's launch roster would be made up of 20 characters - with two more to be added not long after that.
This upcoming Switch release arrives next month on 5th October. Will you be checking it out? Tell us down below.
[source gameinformer.com, via nintendoeverything.com]